A few of 2022's biggest pharma trends – the pharmaphorum podcast
Digital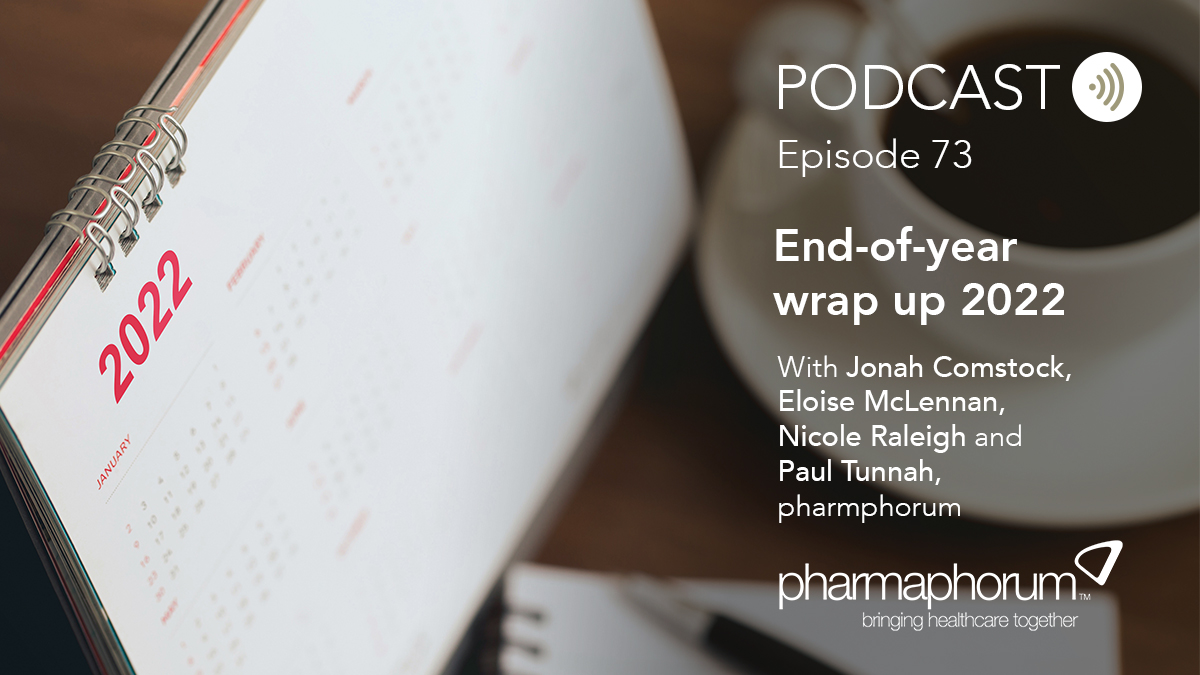 As we close out the year, pharmaphorum's editorial team sat down together for a roundtable discussion of some of the biggest trends they tracked this year in the world of pharma.
Join editor-in-chief Jonah Comstock, founder Paul Tunnah, Deep Dive editor Eloise McLennan, and web editor Nicole Raleigh for a wide-ranging discussion touching on clinical trials, patient centricity, COVID-19's impact on digital health, precision medicine, and artificial intelligence and machine learning.
The podcast ends with the briefest glimpse into our crystal balls for some 2023 predictions. Tune in to hang out with the team, and hit us up on Twitter at @pharmaphorum to tell us which big trends we missed!
Happy holidays and thanks for reading pharmaphorum.
You can listen to episode 73 of the pharmaphorum podcast in the player below, download the episode to your computer or find it – and subscribe to the rest of the series in iTunes, Spotify, acast, Stitcher, and Podbean.