Putting patient perspectives at the heart of kidney cancer research
Patients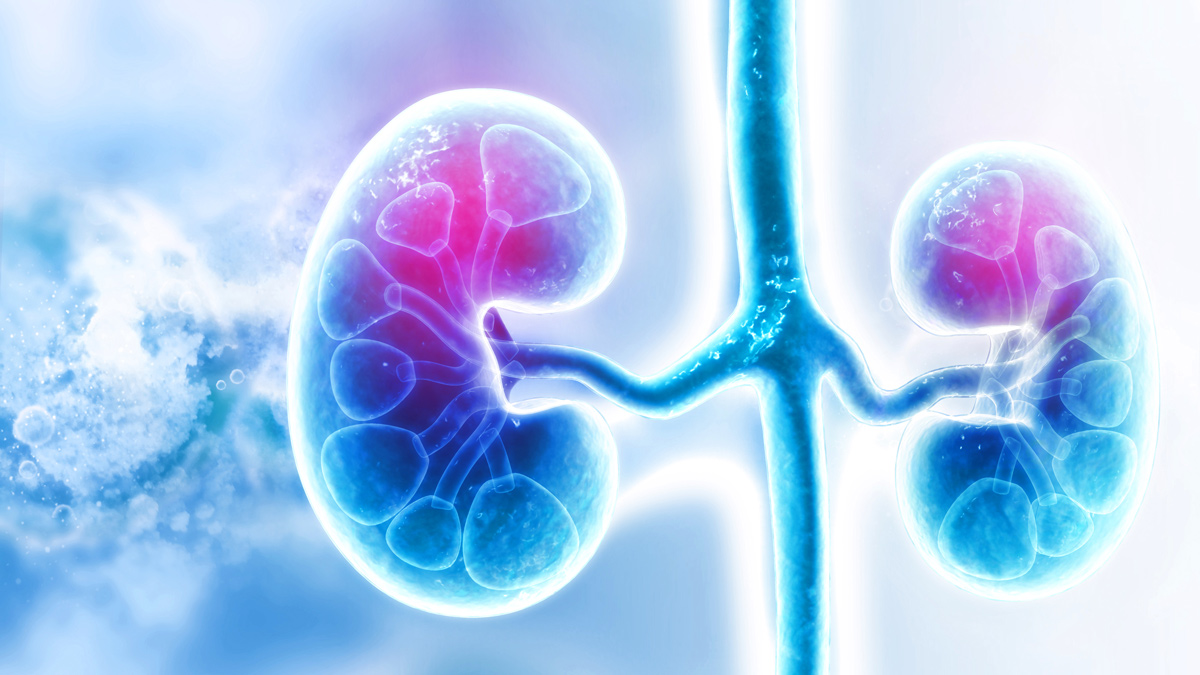 Commissioned by Ipsen.
Ipsen's Steven Hildemann looks at how we can harness the power of patient perspectives in kidney cancer research.
Kidney cancer is the 14th most common cancer, with approximately 400,000 new cases worldwide every year. Renal cell carcinoma (RCC) is by far the most prevalent type of cancer originating from the kidney, making up nine out of ten kidney cancer diagnoses.
As chief medical officer, head of global medical affairs, patient safety and patient affairs – putting patient interests first is central to my role and values. Through our work, my team and I have come to understand the substantial emotional impact and burden RCC can have on patients and their families.
According to the 2018 Global Patient Survey by the International Kidney Cancer Coalition (IKCC), one in two people did not want to share how they were feeling with their loved ones as they did not want to be a burden. This incidence is set to increase as we see a rise in RCC in western countries, with numbers projected to keep growing – a sobering thought and call to action.
On a brighter note, we have seen significant improvements in kidney cancer survival and outcomes due to the rapidly evolving treatment landscape with targeted therapies, immunotherapy and recently advanced combinations therapies. In addition, improved knowledge of the biology of the disease is leading to the development and approval of new treatment paradigms at a rapid pace.
Patient perspectives matter
Each person living with cancer has their own unique experience, depending on their diagnosis, where they are in their treatment journey, how they respond to treatment and their personal expectations in life. Although overall survival is improving significantly in kidney cancer – in large part thanks to more treatment choices – with this comes new considerations and options for both clinicians and patients.
Finding the most efficacious treatment remains a key focus for people living longer with cancer. However, we now have to ask ourselves – what should living longer with cancer look like, and how can we best support patients in the long term? An unlikely position to be in even a few years ago – but an emerging reality today.
Having worked in the pharmaceutical industry for more than 20 years, I have witnessed great strides and major progress in oncology research and development and related clinical practice. I often ask myself where the next leap in patient care will come from. In my opinion, one crucial area that stands out is better understanding patient perspectives and experiences through patient-reported outcome measures (PROMs).
Quality of life-specific endpoints need to be a permanent component of future clinical trial protocols
The routine collection of quality of life (QoL) data as part of clinical trials has been shown to support clinicians and patients to make more informed treatment decisions. In addition, in oncology, the collection of patient-reported outcomes (PROs) in clinical trials have been found to be strong predictors of overall survival. Despite this, many studies do not make use of PROMs, or lack qualitative patient input.
This is certainly the case for RCC research. A systematic review of phase II and III clinical trials published between 2010 and 2020 found that just over half of studies did not list QoL among the endpoints, with secondary endpoints dedicated to QoL present in a minority of cases. We need to change this.
Clinical trials form the basis of all clinical guidelines, so it makes sense to start there if we want to see an increase in routine adoption of PROMs. However, to ensure long-term application of PRO assessment across patient care, we also need more investment to develop and validate both disease-specific and universal health-related PROMs.
Clinicians need to have confidence that the data they are using to determine their treatment choices consistently and meaningfully gauges what patients' value from their treatment and overall management.
Harnessing the patient voice in real-world evidence
Often PROs are not regularly collected or recorded as part of routine clinical care, despite evidence demonstrating tangible clinical benefit. As oncology treatments improve, the shift from acute cancer care to treating cancer as a potential chronic condition has made it even more important that we accurately and efficiently measure patient perspectives in the real world.
A system that ensures high-quality systematic collection of real-world PRO data will provide benefits at an individual patient level, by enabling real-time symptom monitoring and tailoring care to individual patient needs. In turn, this will lead to better outcomes.
Through long-term data collation, with an increased focus on real world-data (RWD) and contribution to registries, we can develop a holistic view across cancer treatments for patients, building a diverse and valuable evidence base.
We have the opportunity to bridge the gap from clinical trials to clinical practice, working with patients to determine the most appropriate treatment based on their personal circumstances. This should be closely monitored in partnership with the patient.
No more silos – true change lies in collaboration and new ideas
Although significant progress has been made, capturing the patient perspective in randomized controlled trials and routine clinical practice has been, arguably, relatively slowly. While industry plays a key role in driving the improved uptake of PRO assessment in clinical trials and RWE studies, these are just first steps.
Gone are the days of working in silos and using only the tools we're familiar with; we must be more inclusive and open to novel collaborations and innovations. To fully understand the needs of patients, industry must work together with patients, patient groups and healthcare professionals to promote active research programmes that speed up the use and application of PROMs.
By finding avenues that accurately and efficiently capture the patient perspective, we have the potential to accelerate progress in cancer care, thereby improving outcomes, patient experience and quality of life in an extended survival context. A deeply ethical and impactful challenge.
About the author

Steven Hildemann MD, PhD, is executive vice president and chief medical officer (CMO) at Ipsen. He also leads Global Medical Affairs (GMA), Global Patient Safety (GPS) and Patient Affairs.
ALL-ALL-003785
ALL-UK-001577
January 2022