Notorious 'Pharma Bro' Shkreli jailed for fraud
Martin Shkreli, the pharma entrepreneur who became notorious in 2015 for hiking the price of a lifesaving drug, has been sentenced to seven years in prison for fraud.
Shkreli had been dubbed "the most hated man in America" and 'Pharma Bro' for his arrogant and defiant behaviour as CEO of Turing Pharma, where he raised the price of the off-patent HIV drug Daraprim by 5,000%.
Although that was unethical, it was legal – but as a result Shkreli was targeted by federal authorities who became concerned about his other business practices.
Following further investigations, Shkreli was convicted last year of defrauding investors of two hedge funds that he ran, sending fake account statements in order to conceal huge losses.
The mainstream pharma industry has distanced itself from the actions of Shkreli, who used to be famous for his arrogance and egotism when criticised about his actions in interviews.
But his demeanour changed in the federal court in Brooklyn, New York, where a judge handed out the jail term.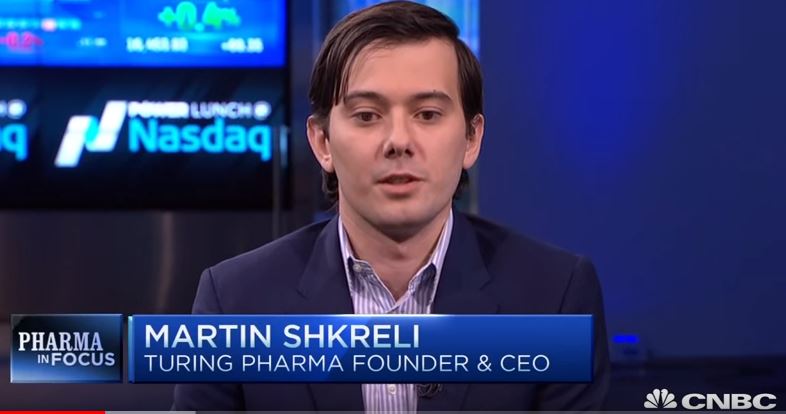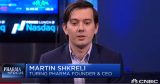 Martin Shkreli, pictured in 2016
With prosecutors seeking a term of at least 15 years, Shkreli reportedly began to tearfully apologise, saying: "There is no conspiracy to take down Martin Shkreli. I took down Martin Shkreli with my disgraceful and shameful actions."
Shkreli's attorney Benjamin Brafman seeking a term of between 12 to 18 months, begged for clemency from the judge, saying Shkreli is "somewhat broken" and suffering from depression and anxiety.
The judge handed down an 84-month sentence on Friday, giving six months credit for time already served.
Prosecutors have already moved to seize $7.4m of Shkreli's assets, including the only existing copy of an album by US hip hop group the Wu-Tang Clan, Once Upon A Shaolin, for which he reportedly paid $2m at auction in 2015.
After a jury found Shkreli guilty of fraud last year, he was allowed to remain free pending sentencing.
But a judge revoked bail and jailed Shkreli after he offered social media followers $5,000 if they could bring him a hair from former US presidential candidate Hillary Clinton.
Despite Shkreli being disowned by the mainstream pharma industry, his notoriety will continue to taint the sector.
While his price-gouging of Daraprim was exceptional for shamelessness and exploitation, much of the US public will nevertheless struggle to differentiate these tactics from those of mainstream pharma.
Don't miss your daily pharmaphorum news.
SUBSCRIBE free here.