Building agile partner relationships at a vaccine-focused biotech
Patients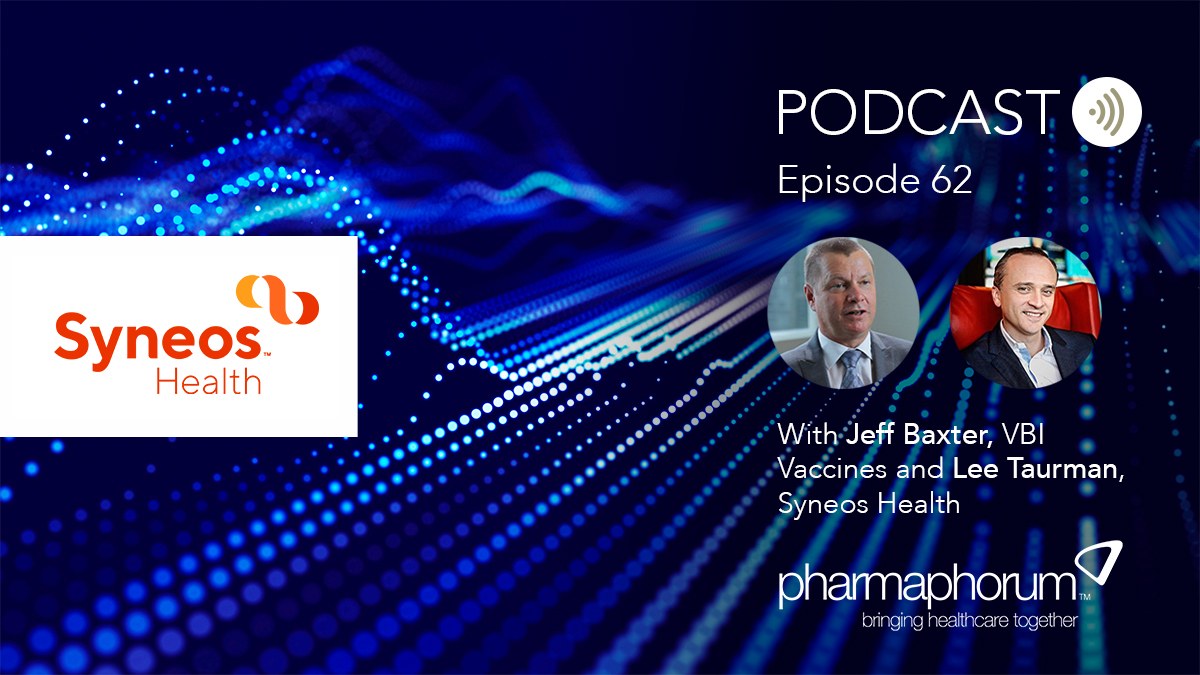 In this episode of the pharmaphorum podcast series, Dr Paul Tunnah chats with Jeff Baxter, CEO of VBI Vaccines and Lee Taurman, executive vice president full service commercial at Syneos Health.
Together, they discuss the importance of VBI's work in hepatitis B and glioblastoma, and some of the unique development and commercialisation challenges in the world of preventative vaccines.
They also discuss the changing world of commercial partnership in pharma, and how VBI and Syneos work together in an agile way.
They reflect on the traditional "build or buy" dichotomy and how more complex relationships are possible – if not necessary – in today's complicated pharma landscape.
You can listen to episode 62 of the pharmaphorum podcast in the player below, download the episode to your computer or find it – and subscribe to the rest of the series in iTunes, Spotify, acast, Stitcher and Podbean.
About the interviewees

Lee Taurman – Executive Vice President, Global Head of Full-Service Commercial, Syneos Health
Lee Taurman is an experienced Life Sciences industry executive and management consultant. He specialises in working with clients to develop innovative solutions as they evolve to meet the needs of a changing healthcare and business landscape. This includes developing innovative services and solutions, reorganising and restructuring to better manage costs, and creating new approaches to strategic planning and execution that unlock shareholder value. Lee currently leads the Commercial Innovation Group at Syneos Health. Commercial Innovation leverages our broad commercial and clinical capabilities to develop integrated solutions that address our clients most pressing needs.
Prior to Syneos Health, Lee led Grant Thornton's advisory practice for Life Sciences. His work with clients focused on creating internal and external innovation platforms to deliver business value. He also developed strategies and execution models to harness the power of the "gig economy" and help manage an increasingly externalised non-employee workforce. He holds a Masters of Business Administration from the Leonard N. Stern School of Business at New York University and a Bachelor of Sciences in Supply Chain Management from the Martin J. Whitman School of Management at Syracuse University.

Jeff Baxter – President and CEO, VBI Vaccines
Mr. Baxter joined VBI in September of 2009. Previously, he was a managing partner for the venture capital firm, The Column Group. Until July of 2006, Mr. Baxter was SVP, R&D Finance and Operations, of GlaxoSmithKline (GSK). In his 19 years of pharma experience, he has held line management roles in commercial, manufacturing and IT and the office of the CEO. His most recent position in R&D included responsibility for finance, pipeline resource planning and allocation, business development deal structuring and SROne (GSK's in-house $125m venture capital fund). He also chaired GSK's R&D Operating Board. Prior to GSK, he worked at Unilever. Mr. Baxter was educated at Thames Valley University and is a Fellow of the Chartered Institute of Management Accountants (FCMA).
About Syneos Health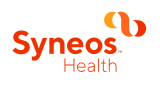 Syneos Health® (Nasdaq:SYNH) is the only fully integrated biopharmaceutical solutions organisation purpose-built to accelerate customer success. We lead with a product development mindset, strategically blending clinical development, medical affairs and commercial capabilities to address modern market realities. To learn more about how we are Shortening the distance from lab to life®, visit syneoshealth.com or subscribe to our podcast.