J+D Forecasting launches innovative pharmaceutical sales forecasting software
Partner Content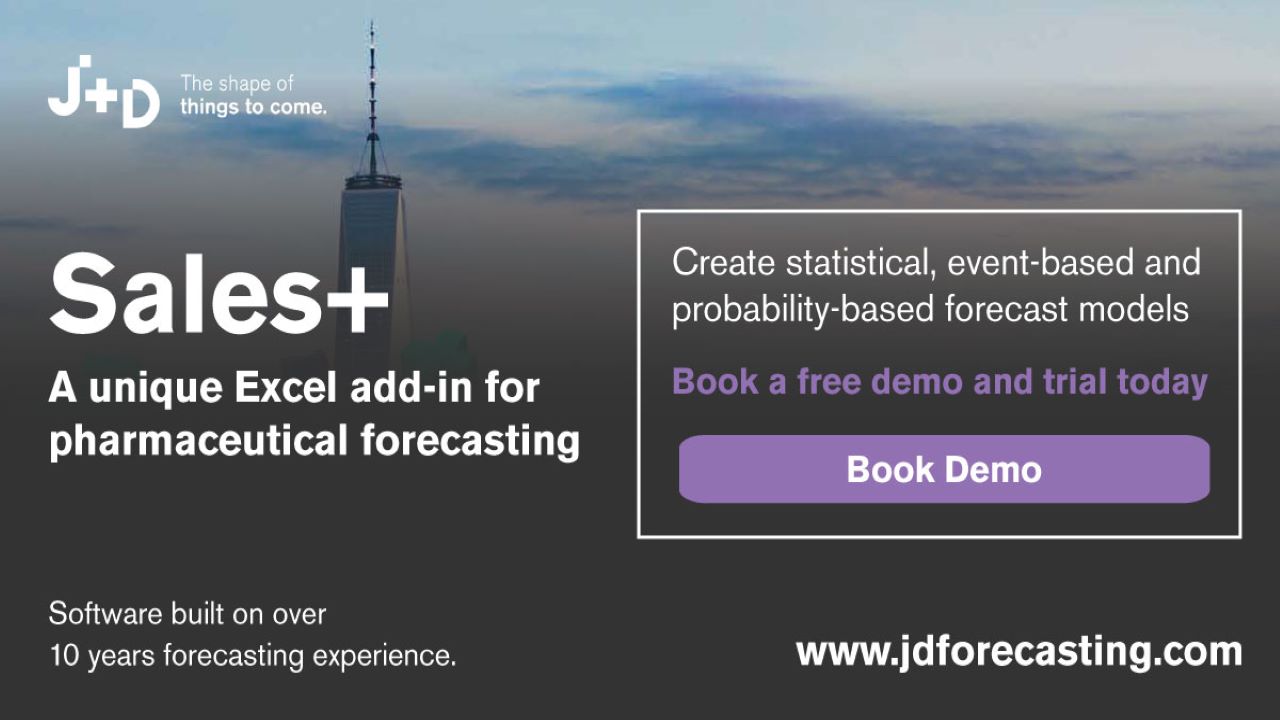 J+D Forecasting, one of the world's leading pharmaceutical forecasting companies, has today announced the launch of Sales+, the latest addition to its comprehensive suite of forecasting software.
The unique Sales+ software has been specifically created for anyone involved in pharmaceutical forecasting to help them to produce more accurate trend-based forecasting models. Sales+ incorporates specific pharmaceutical functionality. For example, data phasing and in-market to ex-manufacture conversion. Ultimately, Sales+ supports the creation of statistical, event-based and probability-based forecast models in the same software.
Built upon forecasting best practise principles and adaptable for any disease, Sales+ is a Microsoft Excel add-in, that guides the user through a step by step process, aligning pharmaceutical data structures and supporting exploration of market, class and molecules quickly.
Sales+ uses a time series methodology, adapted for pharma and incorporates a wide range of trending options to suit the users forecasting experience. Click here for more information
David James, CEO at J+D Forecasting, said:
"Sales+ is an important innovation within the pharmaceutical forecasting arena. It will help our clients produce accurate, statistical trend-based forecasts and link strategic and operational forecasts to demand.
Over the years we've developed forecasts for some of the biggest names in the pharma industry and have used this vast experience and knowledge to develop an innovative solution that is not only unique but helps organisations become more efficient."