Fishawack Health welcomes expert-led dermatology initiative FIDE to its group
Partner Content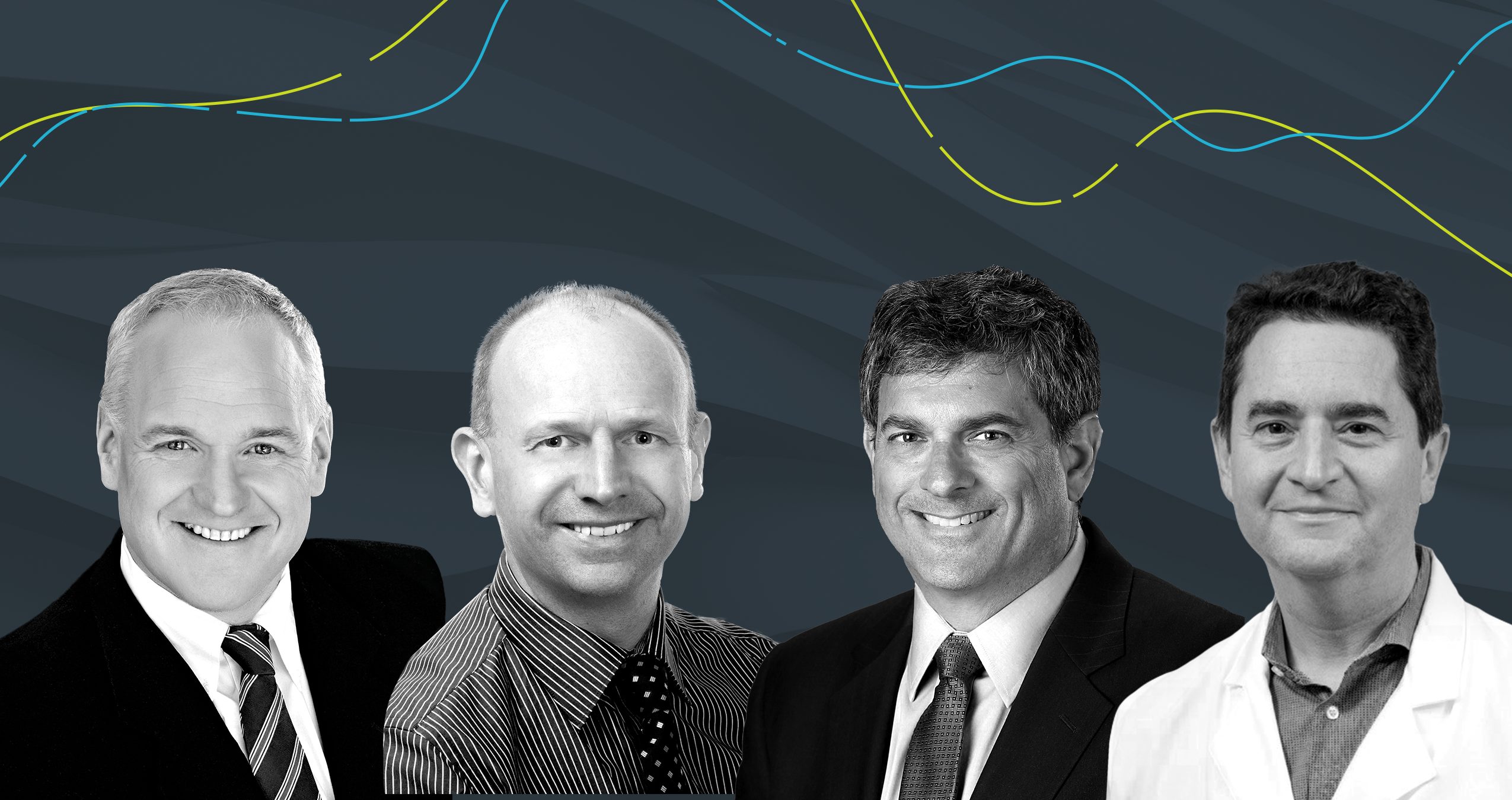 KNUTSFORD, United Kingdom — Fishawack Health welcomes FIDE, an independent organization providing its clients with insight from clinical key opinion leaders in inflammatory dermatology
[Image: From left, FIDE Directors Richard GB Langley, MD; Richard Warren, MD, PhD; Kenneth B Gordon, MD; Bruce E Strober, MD, PhD]
November 10, 2021, UK. Fishawack Health, the leading commercialization partner for the life science industry, welcomes FIDE to its group—an independent expert-led consultancy specializing in chronic inflammatory skin conditions and offering independent expert insight from leading dermatologists.
FIDE's global healthcare experts provide biopharmaceutical companies with unique insights from early phase research to real-world evidence post-approval.
The organization's subscription and bespoke consultancy services arm clients with the knowledge needed to clearly understand the critical issues for improving health outcomes for patients across the globe while also achieving business success.
With the addition of FIDE, Fishawack Health's clients can access a network of renowned global experts, including the organization's directors:
Bruce E Strober, MD, PhD, Clinical Professor of Dermatology at Yale University School of Medicine and Central Connecticut Dermatology in Cromwell, CT
Kenneth B Gordon, MD, Professor and Chair of Dermatology at the Medical College of Wisconsin
Richard GB Langley, MD, Director, Professor and Director of Research in the Division of Dermatology, Dalhousie University
Richard Warren, MD, Professor and Director of the Dermatopharmacology Unit at the University of Manchester in the UK
Fishawack Health's support for FIDE cements its commitment to solving the vast unmet needs of patients with chronic inflammatory skin conditions. Biopharmaceutical companies are increasingly focusing their attention on developing treatments for these dermatological conditions, with more than 80 products in development to treat atopic dermatitis and psoriasis. This increase in research and development has created a crowded market and an abundance of data that healthcare professionals often find challenging to navigate. With FIDE's specialists, Fishawack Health can better equip its dermatology clients with the knowledge and skills necessary to meet their stakeholders' complex and evolving needs.
Bruce Strober, MD, PhD, Executive Director at FIDE, explains: "There is a fantastic opportunity for life science companies to better support dermatologists in navigating the innovations launching in the next few years. By joining Fishawack Health, we can connect our knowledge of the field with Fishawack Health's deep expertise in services supporting clients through the product lifecycle to help life science companies transform patients' lives."
"FIDE is a compelling addition to our group," says Group President Gail Flockhart. "The company's expert-led approach provides our clients with insights into a highly innovative and complex market with significant unmet patient needs. We have worked with FIDE for more than a decade, and our partnership has been tremendously successful in supporting clients with access to expert insight. We are delighted to continue to deliver this work and to develop the service offering further now they are fully part of the group."
Jonathan Koch, Fishawack Health CEO, adds: "I'm incredibly excited to welcome such a talented team to our organization. FIDE's key opinion leaders will add a unique lens to our services for our dermatology clients—one that I have not seen before in the agency and consulting worlds. When combined with our team's expertise across the product life cycle, we can solve an array of complex challenges for our clients, empowering them with novel solutions that truly get to the heart of healthcare professionals' and patients' challenges."
About
Fishawack Health
Fishawack Health is the leading global commercialization partner for the modern life science era. Established in 2001 and headquartered in the UK, the organization is powered by a 1,300+ globe-spanning pack of strategic, creative, and scientific experts. Weempower healthcare professionals and patients with the knowledge they need to live better lives.
Our core operating units—Medical, Marketing, Market Access, and Consulting—bring together best-in-class capabilities from around the world. We empower our pharmaceutical, biotech, and medical technology clients to navigate the most complex of ecosystems, helping them on an effective path to develop, launch, and grow their brands, services, and portfolios.
Our internationally recognized, award-winning teams collaborate across operations in the UK (Brighton, Fleet, London, Knutsford, Manchester, Oxford, and Sale), Ireland (Dublin), the USA (Chicago, Evansville, Minneapolis, New York, Philadelphia, San Diego, Scottsdale, and St. Louis), Greece (Athens), and Singapore.
Visit us at  www.fishawack.com and follow us on Twitter and LinkedIn.
About FIDE
FIDE is a full-service consultancy with extensive expertise in the pathophysiology, clinical presentation, and treatment of chronic inflammatory diseases, including psoriasis, psoriatic arthritis, atopic dermatitis, and hidradenitis suppurativa.
FIDE's expert-led approach differs from conventional consultancy by providing biotechnology and pharmaceutical companies with direct and unfiltered healthcare professional engagement. Working collaboratively with you, FIDE will enable you to clearly visualize the critical issues for patient care and optimize your business.
Visit us at www.FIDE.net and follow us on LinkedIn.