IMS Health and Reltio Form Alliance to Deploy Advanced Information Management Solutions for Life Sciences
Partner Content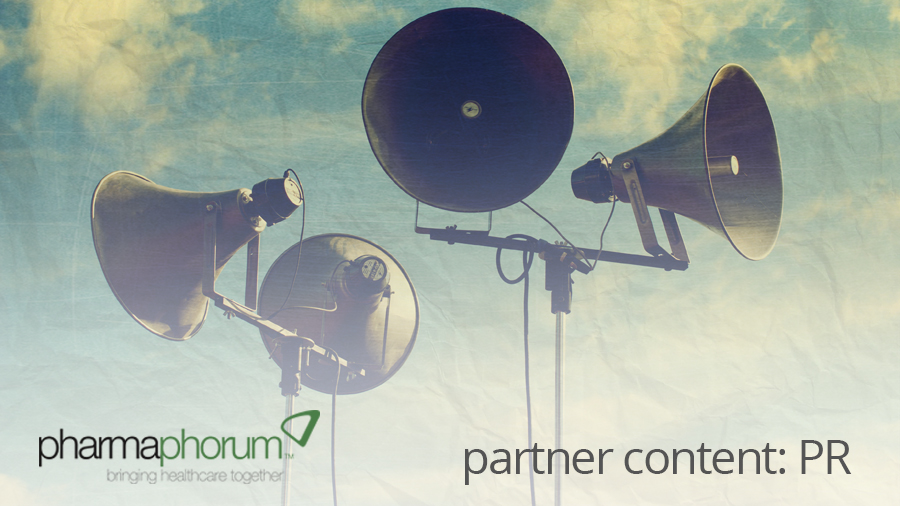 Providing Customers the Best in Big Data Technologies, High-Performance Analytics and Healthcare Information Capabilities
DANBURY, CT, and REDWOOD SHORES, CA, June 14, 2016 – IMS Health (NYSE:IMS), the global provider of healthcare information and technology solutions, and Reltio, the enterprise data-driven applications and modern data management company, announced today that IMS Health is offering Reltio Cloud with its Nexxus™ Commercial Application Suite and IMS One™ platform. Through the alliance, IMS Health will offer life sciences organizations new options for fast, scalable access to Big Data technologies, pre-integrated data and high-performance analytics—dramatically enhancing commercial effectiveness while reducing complexity and costs.
As life sciences companies face growing pressure to differentiate their disease treatments and build greater market access and success, speed and agility are essential.
The alliance empowers clients with a fully connected platform supported by mission-critical healthcare information capabilities and innovative SaaS applications, delivering a 360-degree view of stakeholders to better orchestrate customer engagement and achieve commercial goals. The Nexxus Suite delivers applications for master data management, multi-channel marketing campaign management, CRM, social media vigilance and cross-company analytics, as well as BI and key performance indicator tools. IMS One integrates IMS Health's robust life sciences data with client and third-party information sources to create a single, trusted view easily accessible by clients.
With this alliance, customers also will enjoy on-demand access to IMS Health's OneKey reference data set within the Reltio Cloud. Native integration of OneKey enables near-real-time updates, as well as matching and merging across the entire IMS Health data set. This capability will enable customers to obtain the most strategic insights possible at the moment of need—without the headaches or delays of traditional delivery and downstream integrations.
"By combining IMS Health's deep domain expertise and data assets with Reltio's cloud-based multitenant technology, we'll deliver the next generation of master data and information management capabilities to life sciences," said Robert Chu, senior vice president, Technology Solutions, IMS Health. "Reltio represents an important element as we continue to create an ecosystem of best-in-class partners to provide the Big Data technologies and insights companies now need to deploy their commercial strategies faster and smarter."
Reltio accelerates and improves the effectiveness of business decisions and operations through data-driven applications, seamlessly integrated with the Reltio Cloud modern data management platform as a service (PaaS).
Frontline business users such as sales, marketing and compliance professionals get data-driven applications to uncover data relationships leading to improved collaboration and productivity across the enterprise, all while reducing IT cost and complexity.
"Our commitment and successes delivering to leading companies within life sciences made the partnership with IMS Health a natural one," said Manish Sood, CEO, Reltio. "IMS Health's leading data and industry expertise, powered by Reltio, will allow customers to address all forms of challenges in sales, marketing and compliance, now and into the future. We are excited to be collaborating with IMS Health to help life sciences companies make better decisions faster."
About Reltio
Reltio delivers reliable data, relevant insights and recommended actions so companies can be right faster. Reltio Cloud combines data-driven applications with modern data management for better planning, customer engagement and risk management. Reltio enables IT to streamline data management for a complete view across all sources and formats at scale, while sales, marketing and compliance teams use data-driven applications to predict, collaborate and respond to opportunities in real-time. Companies of all sizes, including leading Fortune 500 companies in healthcare and life sciences, media & entertainment, hospitality, distribution and retail rely on Reltio. For more information visit www.reltio.com.
About IMS Health
IMS Health is a leading global information and technology services company providing clients in the healthcare industry with end-to-end solutions to measure and improve their performance. Our 7,000 services experts connect configurable SaaS applications to 15+ petabytes of complex healthcare data in the IMS One™ cloud platform, delivering unique insights into diseases, treatments, costs and outcomes. The company's 15,000 employees blend global consistency and local market knowledge across 100 countries to help clients run their operations more efficiently. Customers include pharmaceutical, consumer health and medical device manufacturers and distributors, providers, payers, government agencies, policymakers, researchers and the financial community.
As a global leader in protecting individual patient privacy, IMS Health uses anonymous healthcare data to deliver critical, real-world disease and treatment insights. These insights help biotech and pharmaceutical companies, medical researchers, government agencies, payers and other healthcare stakeholders to identify unmet treatment needs and understand the effectiveness and value of pharmaceutical products in improving overall health outcomes. Additional information is available at www.imshealth.com.