Unlocking health data to improve oncology outcomes

Oncology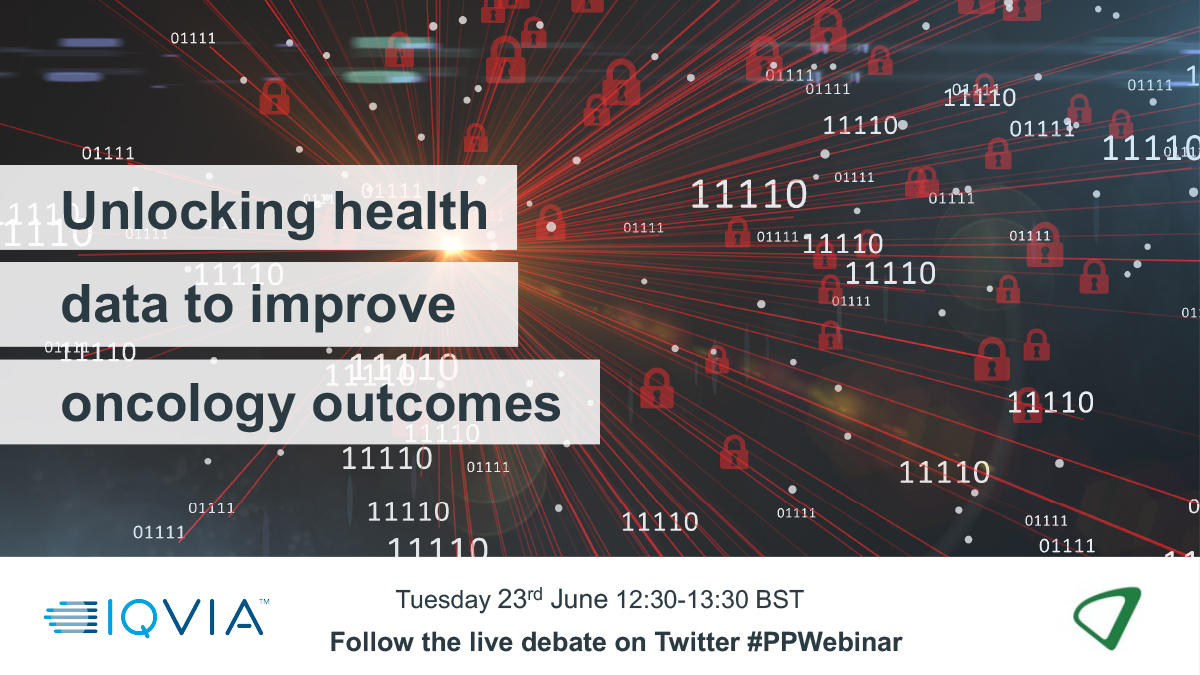 The NHS' globally unique health data ecosystem has the potential to improve health outcomes. With around 363,000 new cancer cases in the UK every year, oncology data can further be leveraged to help researchers make more informed decisions about medicines discovery, research and value, to improve cancer outcomes and patient experience.
But how do we efficiently access these evidence sources as governance and privacy concerns increase?
Foundations are being put in place, in the UK and across the globe. In addition to healthcare organisations (which at the UK level include the establishment of the national institute for health data science - Health Data Research UK, and NHSX), information governance is key, as is alignment to UK and EU regulations such as the July 2019 DHSC Framework for the Value of NHS Research and GDPR.
Meanwhile, as NICE is increasingly mobilising real-world evidence, it's critical that the right data is made available to inform reimbursement decisions, providing actionable evidence for healthcare technology assessments.
Innovative approaches are also being developed in order to improve appropriate data access. This includes simulated data for generating real-world insights as well as DATA-CAN, the Health Data Research Hub for Cancer working in partnership with patients and the public, to make high-quality health data more accessible for cancer researchers, clinicians and other health professionals.
The Unlocking health data to improve oncology outcomes webinar*, in association with IQVIA, took place on Tuesday 23rd June from 12:30-13:30 (BST) and looked at how oncology data can be used safely and appropriately to:
Drive more oncology research
Make informed decisions from drug research, drug discovery through to drug value
Encourage collaboration across healthcare stakeholders – payers, clinicians, researchers, industry, with the patient at the centre
Improve care and patient outcomes
Understand the impact of COVID-19 on cancer care and the potential implications on treatment pathways and patient outcomes
View the on demand webinar* in the window above or by clicking here.
Our Panel

Professor Mick Peake, Clinical Director, Centre for Cancer Outcomes, UCLH Cancer Division, Emeritus Consultant and Honorary Professor of Respiratory Medicine, University of Leicester
Professor Peake is Clinical Director of the Centre for Cancer Outcomes, University College London Hospitals, a Specialist Clinical Advisor to Cancer Research UK, Emeritus Consultant and Hon. Professor of Respiratory Medicine in the University Hospitals of Leicester and Hon. Clinical Lead in the National Cancer Registration and Analysis Service (NCRAS).
He has had a major interest in lung cancer and mesothelioma for many years, establishing the National Lung Cancer Audit. He was heavily involved in the development of NCRAS and was National Clinical Lead for Lung Cancer until the NHS reforms of 2013. He founded the UK Lung Cancer Coalition, chairs the Board of Mesothelioma UK and is a member of the boards of the British Thoracic Oncology Group and Lung Cancer Nursing UK. He has been involved in the development of national cancer policy since the mid-1990s. He has published widely, his major interests being early cancer diagnosis and improving outcomes for cancer patients by proper service configuration, supported by good clinical outcome data.

Thomas Lawrence, Data Scientist, Managed Access, NICE
Tom is data scientist in the Managed Access and Data & Analytics teams at NICE, working in areas such as the Cancer Drugs Fund and on the development of methodology for the use of real-world evidence at NICE.
Previously Tom worked at the University of Manchester, developing and enhancing the collection of real-world data about patients that have suffered from severe trauma and using these data to gain insights such as variation in the quality of care between hospitals.

Yoshiko Cook, Programme Director for DATA-CAN, IQVIA
Yoshiko Cook is IQVIA's Programme Director for DATA-CAN, the UK's National Health Data Research Hub for Cancer, which is focused on enabling access to high quality cancer data across the UK for research, to improve the lives of cancer patients.
Passionate about enabling better decision making through unlocking the power of data, she is driven by having an active role in a company that is driving healthcare forward and positively shaping the Life Sciences industry.
Yosh joined IQVIA in 2006 and has held a number of global and regional roles across Thought Leadership, strategy, change management, business planning, product development and marketing.  She holds an MEng from UCL in Biochemical Engineering and Bioprocess Management.

Adam Reich, Principal, Real World Solutions, IQVIA
Adam is a Principal in IQVIA's Real World Solutions team based out of London. In this role, he is responsible for leading the development of IQVIA's core offerings and services related to the use of synthetic cancer registry data in England, establishing this valuable dataset through an innovative process for generating real-world oncology insights, and raising industry awareness of IQVIA's expertise and leading-edge capabilities in this area.
Adam works closely with public health organizations, academia, patient advocacy groups and pharmaceutical industry partners to advance the application of synthetic data to address current data governance barriers and prevailing real-world evidence challenges. His focus is to establish comprehensive and influential integrated oncology solutions that support health economics and outcomes research, accelerate drug development and market access, and improve cancer pathways.
In his previous role in IQVIA's US-based Oncology Center of Excellence, Adam coordinated internal processes to onboard and integrate various Oncology EMR data sources and established uniform platforms for business analytics, clinical development, effectiveness and outcomes studies, and epidemiological research.
Mo

derated by Paul Tunnah, CEO, pharmaphorum
Paul Tunnah is CEO and Founder of pharmaphorum media, which facilitates productive engagement for pharma, bringing healthcare together to drive medical innovation. It combines industry-leading content and social media engagement services with the globally recognised news, information and insight portal pharmaphorum.com, working with pharmaceutical companies, service providers and broader healthcare organisations to help communicate their thought leadership and connect them with relevant stakeholders.
* When you click to register for this webinar your registration data will be gathered by BrightTalk who host the webinar. This data may then be passed to pharmaphorum media limited, and in turn passed to the company(ies) we are partnering with to bring you the webinar. This data may be used by us and them for occasional marketing purposes. It will not be shared with any further third parties. By clicking to register for this webinar you give consent for any data you provide to be used in this way. If at any point you no longer wish to be contacted based on the information you provide during the registration for this webinar, please send an email to info@pharmaphorum.com requesting that your information is deleted in accordance with the General Data Protection Regulation.