Deep Dive: Oncology and ASCO 2019
Oncology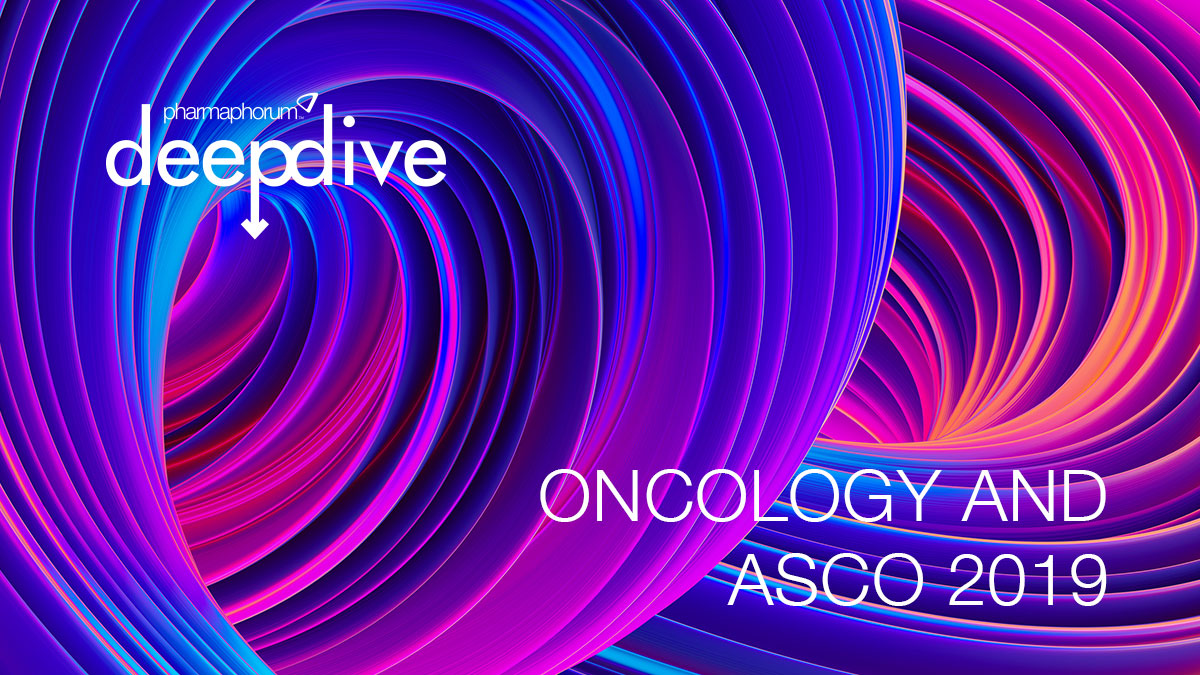 Oncology is currently a more cutting-edge, dynamic field than it has ever been – as demonstrated at this year's American Society of Clinical Oncology (ASCO) conference. You can read our exclusive analysis of the conference in this issue, featuring interviews with three experts from Kantar, to find out more.
But with every new oncology development comes a slew of new challenges. In this issue of Deep Dive we look at how companies might overcome such issues in the future – experts from ICON discuss the future of Adoptive Cellular Transfer, we hear from Cytel about how clinical trials need to adapt to become more successful, and thought leaders from Research Partnership look at the promise and pitfalls of molecular testing in oncology. We also speak to Pharmerit about revealing the true value of new cancer drugs to payers.
Elsewhere in the issue, we speak to Astellas US president Percival Barretto-Ko about pricing and improving the patient experience, Tag tell us how they're driving smarter thinking about pharma marketing, and we hear from Impetus Digital's Natalie Yeadon how digital can be used to get the patient voice into pharma.
Why pharma needs honest patient dialogue
Astellas Pharma US president Percival Barretto-Ko talks with Paul Tunnah about drug pricing, collaboration and improving the patient experience
Did cancer clinical trials stay on track at ASCO 2019?
pharmaphorum spoke with three experts from Kantar to discuss the most interesting developments and trends in cancer that emerged at this year's ASCO conference
Getting patients round the virtual table
If pharma wants to be truly patient centric, it needs to be talking to patients – and digital, asynchronous engagement could be one solution to overcome the barriers that still exist
Adapting for the future of oncology trials
Why oncology trials are not where they need to be and what researchers need to do to evolve
Adapting for the future of clinical trials
Cytel is at the forefront of rapid changes in oncology R&D. We spoke with the team to find out why oncology trials are not where they need to be and how research needs to evolve
Revealing the true value of new cancer drugs to payers
It can be difficult for payers to keep abreast of the benefits associated with new drugs. New ways of demonstrating value are needed to capture clinical mechanisms
Discover the power of strategic partnerships for flow cytometry
Flow cytometry is a critical tool in assessing the efficacy of targeted therapies, such as immuno-therapy, but detecting the presence of complex molecules can be challenging without strategic partnerships
Smarter thinking about pharmaceutical marketing
Robb DeFilippis, from end-to-end global creative production and sourcing partner Tag, discusses how a more effective multichannel pharma marketing approach can positively affect patient outcomes
Moving from autologous to allogeneic ACT paradigms
Adoptive Cellular Transfer approaches have the possibilities of therapies with reduced safety concerns, a higher therapeutic index, as well as breadth of targets including solid tumours
The promise and pitfalls of molecular testing in oncology
Great strides have been made in the diagnosis and treatment of cancer. However, a variety of challenges remain that frustrate both physicians and patients. Central to this is how to use the large amounts of genetic data now available
• Read Deep Dive: Oncology and ASCO 2019 in full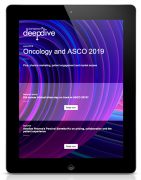 pharmaphorum's digital magazine Deep Dive provides objective, issue-driven views, analysis, high-level interviews and unique research for pharmaceutical companies, biotech firms and the wider healthcare sector.
In 2019 Deep Dive will have special focuses on disruptive technologies in pharma, R&D innovation, market access and commercialisation, oncology, sales & marketing innovation, digital health and patient engagement. Subscribe to future issues of Deep Dive.