Vyndaqel romps away in US, spurring earnings hike from Pfizer
Pfizer's new drug for a rare heart disease – Vyndaqel – has shattered analysts' sales forecasts in its first quarter on the market and looks set to quickly enter blockbuster territory.
Five months since becoming the first drug to be approved by the FDA for wild-type or hereditary transthyretin amyloid cardiomyopathy (ATTR-CM), Vyndaqel (tafamidis) has made $156 million in the third quarter, $77 million from the US.
Vyndaqel has previously been approved in European markets and Japan but not the US for hereditary transthyretin amyloid polyneuropathy (ATTR-PN), and while sales in that indication have been modest to date other approvals in ATTR-CM contributed to the drug's growth.
The sales surge has come from the current four capsules-per-day formulation of the drug, with a one-pill-a-day version – called Vyndamax – launched in September that could further stimulate sales growth.
Previously, analysts said they were expecting Vyndaqel to top $1 billion in sales in 2024, but it seems that Pfizer's drug is going to beat that timeframe on the back of rising rates of diagnosis helped by a shift from a biopsy approach to a non-invasive imaging technique called scintigraphy.
Vyndaqel's gathering momentum – coupled with a 25% increase in sales of Pfizer's breast cancer therapy Ibrance (palbociclib) to $1.28 billion – helped Pfizer post better-than-expected third-quarter revenues of $12.7 billion.
Sales were down 5% overall in the quarter as Pfizer weathered the loss of patent protection and the start of generic competition for big-selling pain drug Lyrica (pregabalin), which dragged sales of its Upjohn division – due to be spun off and combined with Mylan – down 26%.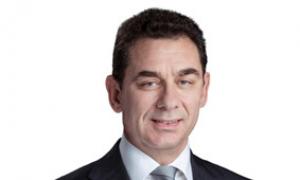 Nevertheless, Pfizer chief executive Albert Bourla said revenues for the full-year will now rise by mid-to-high single digits from an earlier prediction of low-to-mid single digits, with its forecast up by $700 million to $51.2-$52.2 billion.
The raised forecast is down to the performance of Vyndaqel and Ibrance but also other drugs including arthritis drug Xeljanz (tofacitinib), anticoagulant Eliquis (apixaban) and Inlyta (axitinib), which have benefited from approvals in combination with cancer immunotherapies for renal cell carcinoma.
That includes a dual regimen with Pfizer's PD-1 inhibitor Bavencio (avelumab) approved by the European Commission this week for newly-diagnosed RCC, which came after an FDA approval for the combination earlier this year. Sales of Inlyta almost doubled to $139 million in the third quarter.
On a conference call, Bourla said the reshaped Pfizer that will follow the spin-off of Upjohn and the creation of a consumer health joint venture with GlaxoSmithKline will result in a leaner company that will be able to return annual growth of 6% over the next five years.
The company will not need to consider a big M&D deal, he added, and the business development strategy "will continue to be bolt-on, but we'll have a focus on R&D" in particular phase 2 assets.
Don't miss your daily pharmaphorum news.
SUBSCRIBE free here.