US clears Omicron shots from Pfizer, Moderna for children
News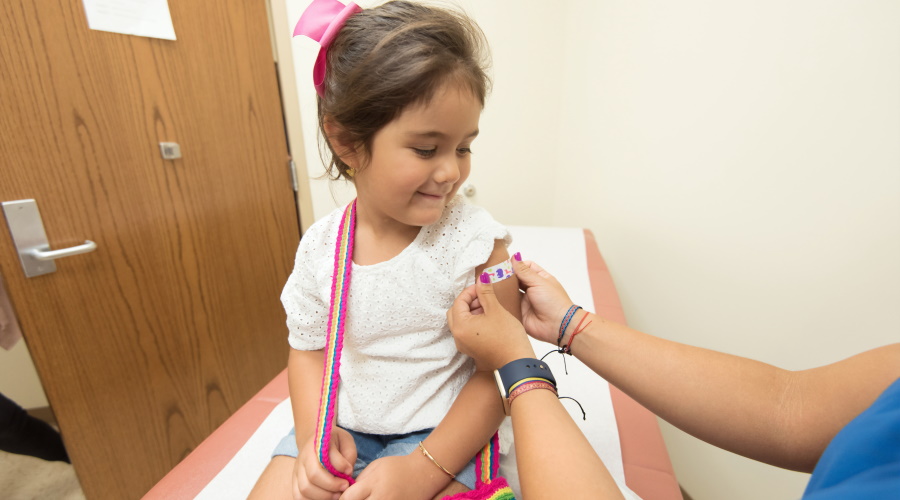 The US authorities have authorised use of two bivalent COVID-19 booster vaccines from Pfizer/BioNTech and Moderna – targeting the BA.4 and BA.5 subvariants of Omicron – for use in children and adolescents.
The FDA has authorised updated versions of the two vaccines, which include mRNA coding for the spike protein of the original wild-type strain of SARS-CoV-2 and the BA.4/BA.5 variants, which are currently accounting for around 80% of all cases in the US, and their use has been given a green light by the Centres for Disease Control and Prevention (CDC).
Pfizer's vaccine has been cleared for children aged five through 11, while Moderna's shot can be used in children and adolescents aged six to 17. Pfizer's shot was authorised by the FDA for the over 12s in August, around the same time that Moderna's got the go-ahead in people aged 18 and over.
"FDA's authorisation of updated […] COVID-19 vaccines for this younger age group, and CDC's recommendation for use, are critical next steps forward in our country's vaccination programme - a programme that has helped provide increased protection against severe COVID-19 disease and death," said the CDC in a statement.
The decision to back BA.4/BA.5-directed vaccines has come in for some criticism, as the data backing them comes from preclinical studies supported by clinical data from trials of shots encoding spike protein from the original BA.1 variant of Omicron.
Shortly after the latest FDA authorisation, Pfizer reported early data from a trial of a 30µg booster dose of its BA.4/BA.5 shot in adults, looking at sera collected from participants seven days after administration.
It said the vaccine showed a "substantial increase" in Omicron BA.4/BA.5 neutralising antibodies above pre-booster levels at that timepoint, with a similar safety profile to its original Comirnaty jab. Additional data measuring responses after one month should be ready in the coming weeks, added the drugmaker.
"These early data suggest that our bivalent vaccine is anticipated to provide better protection against currently circulating variants than the original vaccine and potentially help to curb future surges in cases this winter," said Pfizer chief executive, Albert Bourla.
The authorisations come as cases of COVID-19 are starting to rise in Europe, which could be a harbinger of a surge in infections in the US. The US federal government has urged all eligible Americans to get a shot by 31 October in order to be fully protected before the holiday season.