Understaffed and under pressure, England's GPs get their own mental health service
England's frontline doctors are to get help to deal with the growing demands of the job, which has led many to leave the profession, develop mental health problems or turn to alcohol to deal with the pressure.
The £20 million NHS GP Health Service was announced this week as part of a wider strategy to retain and return skilled GPs to work at a time of increased pressure for the NHS and frontline staff.
It is the first scheme of its kind in the world and has been welcomed as the first step in recognising the pressures faced by medical professionals.
The new service will include free and confidential support for front-line doctors suffering from mental health issues or addiction.
The underlying problem is a lack of GPs, and rising demand:  The Royal College of General Practitioners forecasts a shortfall of 10,000 GPs across the UK by 2020, in large part due to funding and resourcing issues and the resulting pressure on GPs to do more with less.
Separate figures released by the Health and Social Care Information Centre (HSCIC) indicate a reduction of almost 2% year on year from 2014 to 2015.
The NHS GP Health Service has been jointly developed by NHS England in partnership with the British Medical Association's General Practitioner Committee, Health Education England, the Royal College of General Practitioners (RCGP) and the General Medical Council (GMC).
It has been launched in conjunction with the GP Career Plus scheme – a 12-month pilot project that seeks to recruit 80 GPs who are at risk of leaving the profession altogether as a "general practice pool" that can provide regional clinical cover in a relaxed manner while reminding them of the reasons they became GPs in the first place.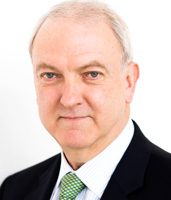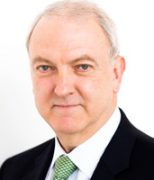 Sir Bruce Keogh, Medical Director of NHS England said, "Being a GP is tough. It requires a deep knowledge of medicine, an ability to separate the serious from the trivial, coupled with compassion. As the number and complexity of consultations grows, so does the stress of the job.
"This takes its toll. Both sickness and early retirement rates are rising.  These pilot schemes aim to offer help on both fronts to key members of the profession who contribute so much to the lives of so many."
Despite this investment, the government has rejected calls for an increase in overall NHS spending, which most health service experts agree is now urgently needed.
Stormy relations between the medical profession and the government grew worse two weeks ago when Prime Minister Theresa May blamed GPs for growing pressure on hospital Accident & Emergency departments.
The prime minister threatened GPs with funding cuts if they did not meet a government pledge to have 8am – 8pm opening hours, seven days a week.
However, Dr Chaand Nagpaul, chairman of the British Medical Association's General Practitioners Committee, defended GPs. He says a chronic shortage of doctors means a safe service could not be guaranteed in many areas.
Don't miss your daily pharmaphorum news.
SUBSCRIBE free here.