UK places order for 60m doses of Sanofi/GSK's COVID-19 vaccine
News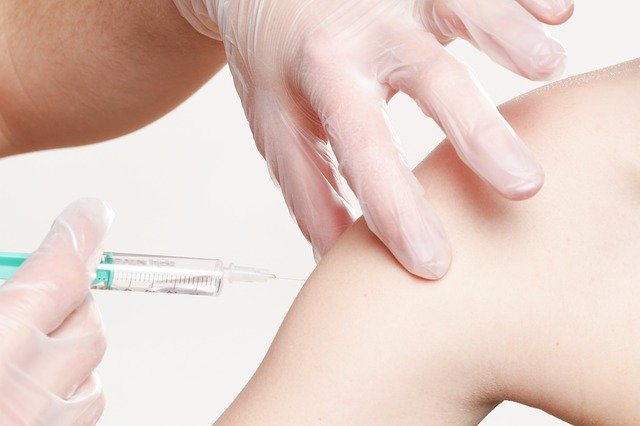 The UK government has signed its fourth coronavirus vaccine deal, snapping up 60 million doses of an experimental shot being developed by Sanofi and GlaxoSmithKline.
The order has come in even before the vaccine has started clinical development, with a phase 1/2 trial not due to get underway until September. Sanofi is providing the vaccine candidates itself while GSK is contributing the adjuvant used to boost immune responses to it.
The UK has already claimed 100 million doses of the ChAdOx1 vaccine in development at the University of Oxford and AstraZeneca, as well as 30 million doses of a candidate from BioNTech/Pfizer and 60 million doses of another shot created by Valneva.
There has been speculation that the government was gearing up to place an order for the Sanofi/GSK vaccine over the last few weeks, and it is the first official order to come in since the two companies started collaborating on the programme in April.
The value of the order has not been publicly disclosed but has previously been estimated at up to £500 million.
Orders for the vaccine candidates in development for COVID-19 are coming in thick and fast from western governments, leading to concerns of "vaccine nationalism", with affluent countries buying up the first available stocks and leaving poorer nations at the back of the queue.
The US and the UK – both among the countries worst affected by the pandemic – have been particularly active in signing coronavirus vaccine access deals.
GSK and Sanofi maintain they are committed to making their vaccine available around the world, and plan to provide a significant portion of total worldwide available supply capacity in 2021/22 to ACT Accelerator, an organisation set up to secure access to COVID-19 tests, treatments and vaccines in lower-income countries.
[embed]https://twitter.com/GSK/status/1288353609823006721[/embed]
"With today's announcement, the government has now secured early access to four different types of immunisation and a total of 250 million doses, giving the UK the most likely chance of finding a safe and effective vaccine at the quickest speed," said the Department of Business, Energy and Industrial Strategy in a statement.
Sanofi's recombinant vaccine is based on the same baculovirus production technology used in its seasonal influenza shots.
The Oxford/AZ candidate uses a non-replicating adenoviral vector, while BioNTech/Pfizer's candidate is based on messenger RNA and Valneva's comprises an inactivated form of SARS-CoV-2, the virus that causes COVID-19.
Having different types of vaccines in line is important, according to Kate Bingham, chair of the UK government's Vaccines Taskforce, because it's not yet clear if any of them will be effective.
"Whilst this agreement is very good news, we mustn't be complacent or over optimistic," she cautioned.
"The fact remains we may never get a vaccine and if we do get one, we have to be prepared that it may not be a vaccine which prevents getting the virus, but rather one that reduces symptoms."
[embed]https://twitter.com/AlokSharma_RDG/status/1288384190438944768[/embed]
GSK and Sanofi are planning a phase 3 trial of their candidate by the end of 2020, which if positive could lead to regulatory approvals in the first half of 2021. They are scaling up production with the aim of producing a billion doses a year.
At last count there were 25 coronavirus vaccines in clinical development, according to a World Health Organisation update published yesterday, plus 139 candidates in preclinical testing.
A new NHS service has been launched to enable people across the UK to seek information on COVID-19 vaccine trials, and has received 72,000 sign-ups, according to the government.