European pharma calls for urgent Brexit medicines deal – but EU27 unwilling to budge
Pharma organisations across Europe say clarity on arrangements for medicines after Brexit is now urgent, with companies running out of time to avoid disruption across the continent.
Negotiations are currently stalled over the so-called Brexit "divorce bill" and the future of the border between Northern Ireland and the Republic of Ireland.  The Republic's prime minister recently threatened to block any Brexit deal if assurances over trade and border arrangements with Northern Ireland are not forthcoming.
This is having a knock-on delay to many issues, including medicines.  The pharma sector is repeating its point that "medicines are different" to other businesses, and therefore needs to be a far higher priority in the negotiations.
Associations representing the European and British life science industry, including the UK's and Europe's EFPIA issued a joint statement saying they respect the phased approach of negotiations, but called for progress to be made in the negotiations as soon as possible.
They have urged Brexit negotiators on both sides to agree on a transition period that adequately reflects the time needed by companies, as well as all relevant authorities at EU and national level to adapt to changes in view of the UK exiting the EU.
They are urging a transition arrangement for the UK, and most significantly, a permanent post-Brexit co-operation agreement between the two sides. However these issues remain highly politicised, as they will provide significant negotiating leverage, especially for the EU27.
The pharma groups said any transition period should provide for continued EU-UK partnership on the regulation and supply of medicines, avoiding supply disruption while moving towards a co-operation agreement between the EU and the UK.
The UK government, echoing its UK-based pharma industry, wants to see close alignment with the EMA after Brexit. However the EU27 is shunning this idea currently, and says it is fundamentally incompatible with the UK's stated aim of  leaving the single market and the customs union
The industry is highly integrated across Europe, and regulated under EU law through a sophisticated system of legal and regulatory arrangements involving EU Institutions, member states and national regulators.
Brexit represents a challenge in several areas, notably regulatory procedures, quality testing of medicines, supply chain, trade, and intellectual property, the organisations noted.
For example, medicines companies may need to submit applications for the transfer of licences for many products, move batch release sites and duplicate quality testing for products or move personnel into either jurisdiction.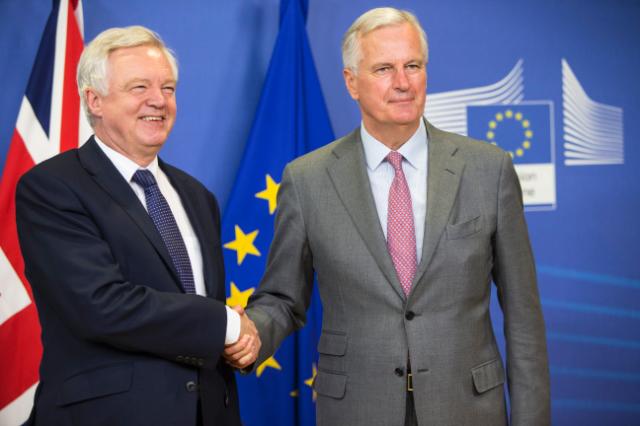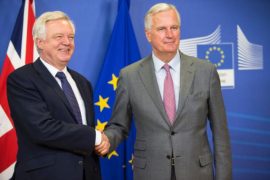 This will take a significant amount of time and will result in capacity issues which cannot be resolved before the Brexit deadline of March 2019.
Calling for "clarity and certainty", the organisations said: "Our goal is ensuring that patients across Europe and the UK are able to continue to access safe and effective medicines through Brexit and beyond, and to ensure that there is no adverse impact on public health. This goal should be front of mind for both the EU and UK negotiating teams."
Other signatories included AESGP, representing companies selling self-medication products, EFPIA representing European pharma, EU biotech group EuropaBio, the mid-sized EU pharma group EUCOPE, generics body Medicines for Europe, and the UK's BioIndustry Association.
The decision to relocate the European Medicines Agency from London to Amsterdam has already been made, and has been seen as a great loss for the UK.  However pharma is warning that failing to agree a post-Brexit deal for the regulation and trade of medicines will be bad news for everybody in Europe and the UK – including, potentially, patients.
Don't miss your daily pharmaphorum news.
SUBSCRIBE free here.