UCB posts more supportive data from Humira rival bimekizumab
News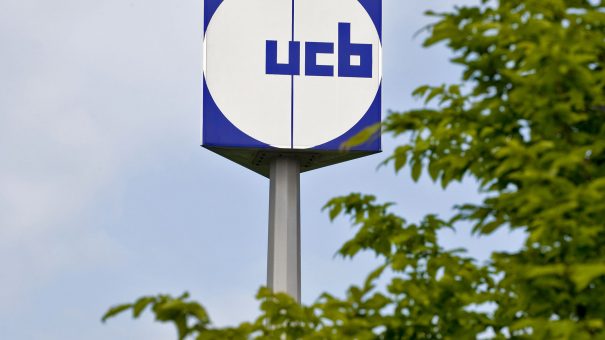 There's a whole gang of pharma companies queueing up to steal market share from AbbVie's mega-blockbuster Humira, and UCB's contender bimekizumab is shaping up for a challenge with another set of supportive trial data in psoriasis.
UCB announced positive results from the phase 3 active-controlled BE SURE study, which compared bimekizumab, an IL-17A and IL-17F inhibitor, to Humira (adalimumab) in adults with moderate-to-severe plaque psoriasis.
Humira is already facing competition from biosimilars in Europe, and will face a gang of cheaper near-copies in the US from early 2023 onwards when AbbVie's patent protection expires.
UCB's own inflammatory diseases drug Cimzia (certolizumab pegol) loses patent protection in 2021 and 2024 in Europe and the US respectively, with a potential biosimilar competitor from Pfenex in early development.
Belgium-based UCB is also targeting some of Humira's other big indications by developing bimekizumab in psoriatic arthritis, ankylosing spondylitis and non-radiographic axial spondyloarthritis, with first top-line results expected by the end of 2021.
BE SURE is a phase 3, randomised, double-blind study comparing bimekizumab to Humira in adult patients with moderate-to-severe chronic plaque psoriasis.
The co-primary endpoints of the study were psoriasis Area and Severity Index (PASI) 90 response (defined as a patient who achieves at least a 90% improvement in PASI) and Immunoglobulin A (IGA) response (defined as clear or almost clear with at least a two-category improvement relative to baseline) at week 16.
BE SURE enrolled 478 participants with chronic plaque psoriasis for at least six months prior to screening and with an affected body surface area of at least 10%, PASI of at least 12 and IGA score equal to or greater than three on a five-point scale.
The active-controlled initial treatment period of 24 weeks is followed by a dose-blind maintenance treatment period until week 56.
BE SURE met its co-primary endpoints at week 16, demonstrating superiority of bimekizumab to Humira in achieving at least a 90% improvement in the Psoriasis Area and Severity Index (PASI 90) and Investigator Global Assessment (IGA) response of clear or almost clear (IGA 0/1).
The BE SURE study also met all of its ranked secondary endpoints with statistical significance, including superior total skin clearance at weeks 16 and 24, as measured by PASI 100, compared to Humira.
Bimekizumab was statistically superior to Humira in achieving rapid response, defined as PASI 75 at week four.
During a dose-blind maintenance period, high levels of skin clearance were maintained with bimekizumab through week 56.
The continued data assessment indicates that the safety profile of bimekizumab was consistent with earlier clinical studies. The full BE SURE results will be presented at a scientific congress in 2020.
BE SURE is the third Phase 3 bimekizumab study to report positive results since October.
It follows findings from BE VIVID and BE READY – studies evaluating the efficacy and safety of bimekizumab in adults with moderate-to-severe plaque psoriasis.