Taking lenient stance, NICE backs neuroblastoma drug
NICE has recommended EUSA Pharma's neuroblastoma treatment Qarziba (dinutuximab beta) in final draft guidance after taking a lenient stance because of the rare nature of the disease, and after the manufacturer agreed to cut its price.
The drug is recommended in the aggressive, high-risk form of the rare childhood cancer. Only about 100 children are diagnosed with neuroblastoma every year.
Children with high-risk neuroblastoma typically undergo many rounds of complex and intensive treatment, usually comprising several cycles of chemotherapy, surgery, stem cell transplant and radiotherapy
In a first draft published earlier this year NICE said Qarziba could possibly be funded on an interim basis by the Cancer Drugs Fund.
But in this final draft the cost-effectiveness body agreed for regular NHS funding for Qarziba in guidance covering England and Wales, and possibly Northern Ireland.
The Scottish Medicines Consortium is separately reviewing Qarziba and is due to make recommendation later this year.
In its guidance NICE said that the cost-effectiveness estimate of more than £40,000 per Quality Adjusted Life Year gained was higher than what it usually considers to be a good use of NHS resources.
But in the guidance NICE said it was taking into account "uncaptured health related benefits, the rarity and severity of the disease, and the potential lifetime benefit" for children with neuroblastoma.
NICE recommended use of Qarziba in people with high-risk neuroblastoma aged 12 months and over whose disease has at least partially responded to induction chemotherapy, followed by myeloablative therapy and stem cell transplant.
European regulators gave a licence to Qarziba under "exceptional circumstances" because the manufacturer was unable to provide the usual level of efficacy and safety data because of the rarity of the condition.
But a post-hoc analysis of trial data showed it improved overall survival outcomes compared with historically treated patients who did not receive immunotherapy.
Qarziba is a monoclonal antibody that binds to a specific target which is overexpressed on neuroblastoma cells, called GD2.
This induces dual immune mechanisms that then enable the immune system to lead the destruction of neuroblastoma cancer cells.
UK-based EUSA Pharma has offered a commercially confidential discount to the list price of £7,610 per vial, which would give an average cost of a course of treatment of around £152,200.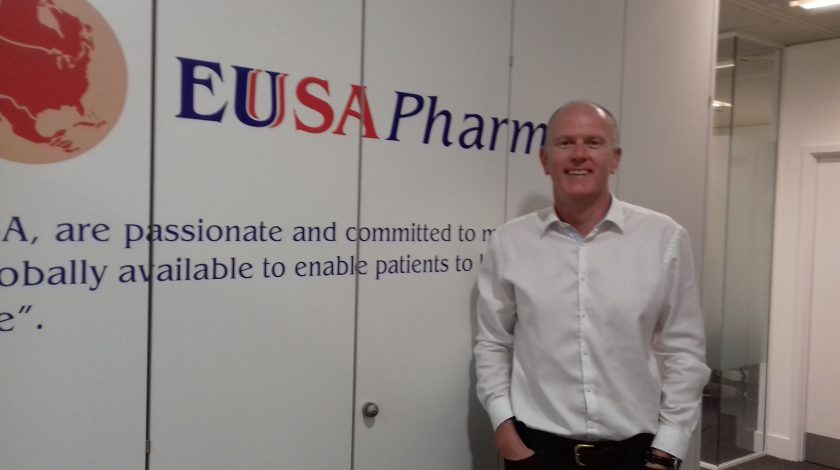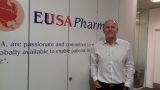 Lee Morley, CEO of EUSA Pharma added: "Today's decision is the result of strong collaboration between NICE, EUSA Pharma and the neuroblastoma community, who have each worked tirelessly to ensure that every eligible child has the option to benefit from this potentially life-changing treatment."
"Our long-standing commitment has always been to secure access to dinutuximab beta for all eligible children with high-risk neuroblastoma, across the UK and today's decision is a key part of that journey. Beyond England and Wales, we are continuing to work closely with the Scottish and Northern Irish health authorities with the aim of making this medicine available in those countries as quickly as possible."
Qarziba was approved in EU after US-based United Therapeutics withdrew its almost identical drug Unituxin (dinutuximab alpha) from Europe, saying that it could only manufacture enough to supply US customers.
The Scottish Medicines Consortium earlier this week approved EUSA's Fotivda (tivozanib) kidney cancer drug for regular NHS funding.
This week EUSA also sold off a critical care business based around a surgery infection prevention drug to European specialist SERB Pharmaceuticals.
Don't miss your daily pharmaphorum news.
SUBSCRIBE free here.