Takeda to buy stem cell specialists TiGenix for $626m
Takeda is to acquire TiGenix, the stem cell specialist biotech with which it has developed a gastro stem cell therapy, in a deal worth 520 million euros ($626 million).
The decision follows backing from Europe's CHMP committee for Cx601, an 'off the shelf' therapy for complex perianal fistulas in patients with Crohn's disease also known as alofisel.
A full EU approval is likely within the coming months, and Takeda had already decided to extend its existing collaboration with TiGenix, including a pivotal trial that could get the therapy approved in the US.
Described as a "natural extension" of the partnership, the acquisition has unanimous support of the TiGenix board.
It also fits with Takeda's strategic priorities of focusing R&D on cancer, gastroenterology and early-stage central nervous system medicines.
The Japanese pharma company acquired Ariad a year ago for $5.2bn, and the latest, more modest acquisition, shows that Takeda's chief Christophe Weber sees buy-outs as ongoing route to growth.
The Tigenix acquisition will be funded with cash at a price of 1.78 euros per share.
Takeda and TiGenix began their collaboration in July 2016, with an exclusive ex-US licence, development and marketing agreement for Cx601, the leading therapy in TiGenix's pipeline.
Cx601 is a suspension of allogeneic expanded adipose-derived stem cells (eASC) locally administered for the treatment of complex perianal fistulas in patients with non-active/mildly active luminal Crohn's disease, who have had an inadequate response to at least one conventional or biologic therapy.
The European Medicines Agency's CHMP regulatory committee last month adopted a positive opinion recommending a marketing authorisation for Cx601 in this indication.
Considered one of the most disabling manifestations of Crohn's disease, complex perianal fistulas can cause intense pain, infection and incontinence.
Despite modern and surgical advancements, they currently remain challenging for clinicians to treat and can have a severe impact on the lives of those affected.
TiGenix' second adipose-derived product, Cx611, is undergoing a Phase 1b/2a trial in severe sepsis – a major cause of mortality in the developed world. Finally, it also has AlloCSC-01, targeting acute ischaemic heart disease, which has shown positive results in a Phase 1/2 trial in acute myocardial infarction (AMI).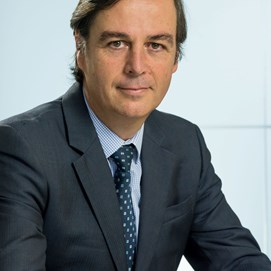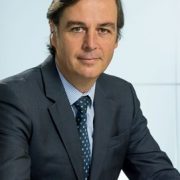 "We believe the intended takeover bid of Takeda is a positive step for TiGenix' security holders and reflects the true value of our dedication to patients over the last few years. We believe that TiGenix's expertise would help accelerate Takeda's ambition to develop novel stem cell therapies," said Eduardo Bravo, CEO of TiGenix. "Takeda is a patient centric company that offers the best capabilities and resources to ensure access to Cx601 to patients worldwide."
Don't miss your daily pharmaphorum news.
SUBSCRIBE free here.