Sunovion's Parkinson's disease drug is a step closer to approval
The U.S. pharma Sunovion has said its under-the-tongue film for Parkinson's has hit target in a late stage trial by improving motor function compared with placebo, and could be on the market next year if approved by the FDA.
Known as APL-130277 the sublingual film is an on-demand, oral alternative for treatment of OFF episodes associated with Parkinson's disease (PD)
The phase 3 randomised, double-blind, placebo-controlled trial evaluated Sunovion's sublingual apomorphine in patients with PD who experience motor fluctuations also called OFF episodes.
Apomorphine met its primary efficacy endpoint, showing that patients who received the APL-130277 demonstrated a 7.6 points improvement of motor function compared with placebo group.
The study also met its key secondary endpoint, showing that a significantly higher percentage of individuals who received the drug had full ON response within 30 minutes compared with those who received placebo.
Statistically significant separation from placebo was seen in as early as 15 minutes post-dose and persisted up to 90 minutes.
APL-130277 was well-tolerated, with majority of side effects being nausea, somnolence and dizziness, reversible upon treatment discontinuation.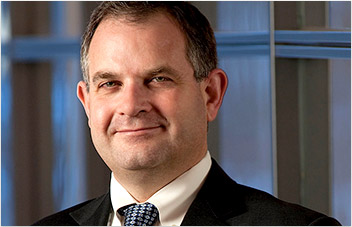 Antony Loebel, executive vice president and chief medical officer at Sunovion, said: "The results of the Phase 3 pivotal trial for apomorphine sublingual film continue to reinforce that it is potentially a novel and significant treatment option for those living with OFF episodes associated with Parkinson's disease."
"We look forward to the continued review of the NDA by the Agency and the opportunity to bring apomorphine sublingual film to people who experience OFF episodes."
Todd Sherer, CEO of The Michael J. Fox Foundation for Parkinson's Research, said: "Through our ongoing work with people living with Parkinson's disease, we know the community is eager for more treatment options that may help alleviate OFF episodes, which are often disruptive to their daily lives,"
"We're heartened to see apomorphine sublingual film is successfully continuing through the regulatory process, and we are hopeful for its approval and future availability."
FDA accepted Sunovion's filing earlier this month. The expected action date is January 2019.
Sunovion is a division of Japan's Sumitomo Dainippon Pharma, which is known for developing a range of neurology and mental health drugs over the last decade or so.
Don't miss your daily pharmaphorum news.
SUBSCRIBE free here.