Smith & Nephew launches wound imaging device in Europe
Smith & Nephew has launched a handheld imaging device that instantly measures wound surface area, and showing the presence and distribution of potentially harmful bacteria.
The medical devices company has launched the product in Europe, and is one of a number of new hi-tech devices which could transform the management of wounds.
Currently wound assessments are made with the naked eye, which can lack accuracy to most effectively guide clinical decision making.
UK-based Smith & Nephew's MolecuLight i:X uses fluorescence to quickly, safety and easily visualise potentially harmful bacteria in wounds that could otherwise lack signs and symptoms of infection.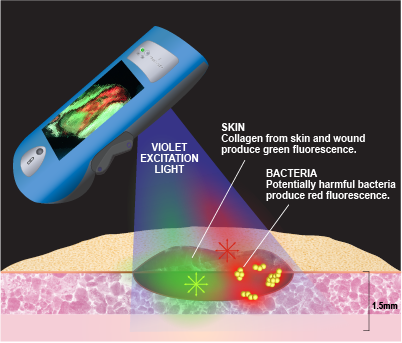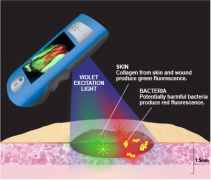 The device aims to enhance a clinician's ability to choose the right therapy at the right time and help guide wound sampling, debridement, monitor progression, improve patient engagement and simplify documentation.
An estimated two million people are living with a chronic wound across Europe and an estimated 16% of all chronic wounds remain unresolved after a year or longer.
Ensuring wounds are appropriately diagnosed and treated is a priority for healthcare providers across Europe, reducing cost and improving outcomes for patients.
Rosemary Hill, Canadian wound ostomy continence nurse clinician, Lions Gate Hospital, Vancouver, said: "Not only has the MolecuLight i:X transformed my department's clinical decision making in terms of targeting sampling and debridement and improving antimicrobial stewardship, but the benefit to patients has also been exciting to see."
"By being able to engage patients in their wound healing progress, and by showing them the real-time images, we can reduce anxiety, and provide reassurance regarding the diminishing burden of bacteria."
The MolecuLight i:X device has a CE Marking for sale in the EU and is approved by Health Canada, although it is not available in the US.
New Zealand's Aranz Medical has a similar device on the market – its Silhouette system is FDA-approved, and has a European CE Mark as well as approval by health authorities in Canada, Australia, Singapore and New Zealand.
Don't miss your daily pharmaphorum news.
SUBSCRIBE free here.