Seagen hails 'practice-changing' trial in bladder cancer
News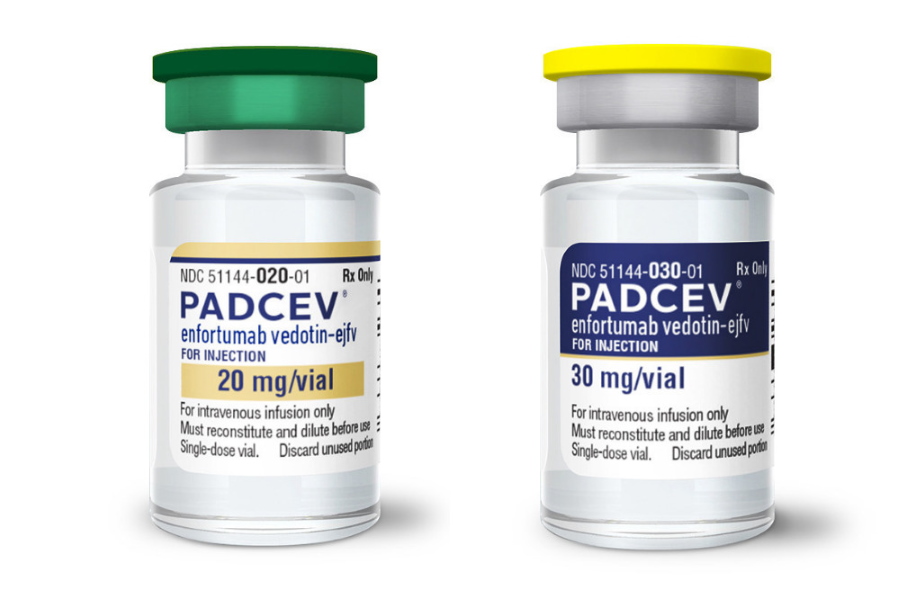 A combination of Astellas and Seagen's Padcev with MSD's Keytruda has significantly improved survival compared to chemotherapy in previously untreated patients with advanced bladder cancer and could offer a new standard of care.
That's the view of Seagen's head of R&D, Roger Dansey, who said the results of the phase 3 EV-302 study have the potential to be "practice changing" for locally advanced or metastatic urothelial (UC) cancer, the most common form of bladder cancer.
"We look forward to presenting the results at an upcoming medical conference and discussing with regulators in order to get this medicine to patients as soon as possible," he added.
The combination of nectin-4 targeted Padcev (enfortumab vedotin) with PD-1 inhibitor Keytruda (pembrolizumab) was given accelerated approval by the FDA in April based on an earlier, smaller study for patients who were not candidates for standard first-line treatment with platinum-based chemotherapy.
The new data will allow the three drugmakers to file for full approval and extend the label for Padcev/Keytruda to make the combination an alternative to chemo across all treatment-naïve advanced UC patients.
Astellas has previously estimated there are approximately 8,000 to 9,000 patients in the US with UC who are not eligible for cisplatin-based chemo.
Keytruda has been approved as first-line therapy for the platinum-ineligible population since 2017, and Padcev has been available since 2019 as a single agent for use in patients with UC who have previously received a PD-1/PD-L1 inhibitor or chemo.
EV-302 enrolled a population of previously untreated patients, regardless of their PD-L1 status, who were randomised to receive either platinum-based chemo or the dual regimen.
The results have not yet been revealed, but Astellas and Seagen noted that there were statistically significant improvements in both progression-free survival (PFS) and overall survival (OS), with the safety results in line with the current label for Padcev.
The EV-302 study suggests the combination could replace chemo as the standard-of-care option for these patients, although when it was designed, the treatment landscape was a little different. At that time, EMD Serono/Pfizer's PD-1 inhibitor Bavencio (avelumab) had not yet been approved for first-line maintenance therapy of advanced UC, which happened in 2020.
Analysts have previously suggested that a first-line UC indication could grow Padcev's sales towards the $2.5 billion mark.
Last year, Seagen – which is in the throes of a potential $43 billion takeover by Pfizer – recorded $451 million in sales of the ADC, while Astellas said it booked 44.4 billion yen (around $300 million) from the drug.