Sanofi, Regeneron flesh out COPD data with Dupixent
News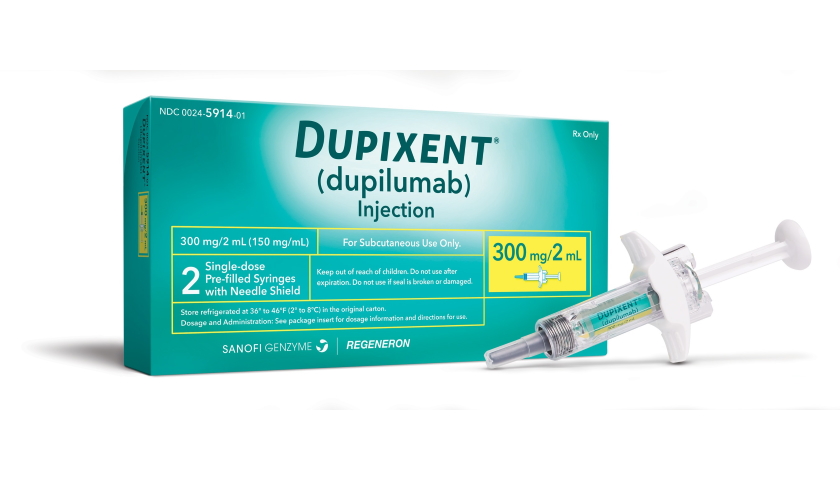 Sanofi and Regeneron have built their case for Dupixent as a first biological therapy for chronic obstructive pulmonary disease (COPD) at the American Thoracic Society (ATS) congress, as they decide whether to file for approval.
Earlier this year, the partners said that Dupixent (dupilumab) achieved a 30% reduction in moderate or severe acute exacerbations compared to placebo in the phase 3 BOREAS study when added to standard therapy.
The data has been presented in full for the first time at ATS data, and simultaneously published in the New England Journal of Medicine (NEJM). The study also showed a 160 mL improvement in lung function from baseline at 12 weeks, compared to 77 mL in the control group, a difference which was maintained over 52 weeks' follow-up.
There was also a 9.7-point improvement on a quality-of-life scale, versus a 6.4-point benefit for placebo, which co-principal investigator Surya Bhatt of the University of Alabama at Birmingham said was "just as meaningful for patients as being able to breathe easier."
There was also 2.7-point reduction in respiratory symptom severity – measured using a patient-reported outcome scale – compared to a 1.6-point reduction for placebo at 52 weeks.
The big question now for Sanofi and Regeneron is whether the results of BOREAS will be enough on their own to support regulatory filings for Dupixent in COPD, or whether they should wait for the outcome of a second phase 3 study with an identical protocol (NOTUS) that isn't due to report until next year.
At the moment, the predicted schedule is a 2024 filing after NOTUS reads out, but it's possible that regulators may consider bringing that forward, as this patient population have often exhausted all current treatment options.
Dupixent may not be suitable for all patients with COPD, a devastating and life-threatening respiratory disease that damages the lungs and causes progressive lung function decline, as Sanofi and Regeneron limited testing of the drug to a population with so-called type 2 inflammation, evidenced by elevated levels of eosinophils in the blood.
The IL-4 and IL-13 inhibitor antibody is already a massive seller, raking in $9 billion last year from indications like atopic dermatitis and severe asthma, and analysts think that approval in COPD could add around a $3 billion opportunity to its peak sales potential.
Dupixent, meanwhile, is just one element of Sanofi and Regeneron's COPD research programme, alongside itepekimab, an antibody that binds to and inhibits IL-33 that has already shown preliminary signs of activity in a phase 2a proof-of-concept study in COPD. It has activity across both type 1 and type 2 inflammation, and has already been fast-tracked by the FDA.
Itepekimab is in two phase 3 COPD studies – AERIFY-1 and AERIFY-2 – that are due to report results concurrently in 2025, according to the clinicaltrials.gov database.