Roche cancer guru quits to lead 'off-the-shelf' T-cell R&D at Atara
News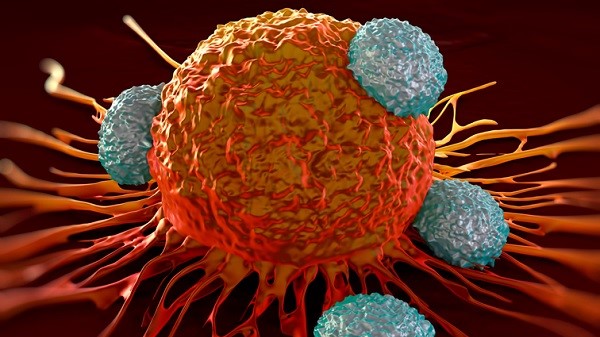 One of Roche's top R&D leaders has joined San Francisco biotech Atara, to help with its bid to get the first 'off-the-shelf' T-cell therapy approved by regulators.
Dietmar Berger will join Atara as global head of R&D, responsible for clinical development of the firm's allogeneic T-cell treatments.
At Genentech, Berger was working as senior vice president and global head of product development in the company's haematology and oncology unit.
Berger has been lending his expertise to filings of some of Roche's most important new drugs – such as the cancer immunotherapy Tecentriq and the potential blockbuster in haemophilia, Hemlibra.
But Roche is not developing any T-cell therapies of its own, choosing instead to combine Tecentriq (atezolizumab) with cell therapies from Kite/Gilead under a deal announced in 2016.
But Berger has been drawn to Atara by the potential of allogeneic T-cell therapies, which could be as powerful as autologous treatments generated from patients' own T-cells, but at a fraction of the price.
Berger will report directly to Atara's CEO Isaac Ciechanover. Atara's most advanced drug is tabelecleucel, in late stage development for a potentially fatal complication after solid organ transplantation.
Previously unexposed patients receiving an organ infected with the Epstein-Barr virus can experience uninhibited growth of infected B-cells, or posttransplant lymphoproliferative disease (PTLD).
The therapy is also being developed for other solid tumours and blood cancers associated with EBV, including nasopharyngeal carcinoma.

Dietmar Berger
Berger said: "I am excited to join Atara and lead research and development during this transformational period, including the ongoing phase 3 development of tab-cel, the potential first commercially available off-the-shelf, allogeneic T-cell immunotherapy."
"Atara's robust pipeline in oncology, autoimmune and viral disease, as well as its manufacturing expertise and growing global commercial capabilities uniquely position the company to transform the lives of patients with serious medical conditions."
Other highlights of Berger's CV include leading research groups focusing on preclinical drug development tumour models, angiogenesis and immunotherapy, as head of the clinical research centre at the University Medical Hospital, in Freiburg, Germany, and at the Scripps Research Institute, La Jolla, California.