Roche takes on development of potential Huntington's breakthrough
Ionis has completed its licensing agreement with Roche for IONIS-HTTRx, a drug which could be a breakthrough in treating Huntington's disease.
The drug is the first to show efficacy in targeting the underlying cause of Huntington's disease (HT) by reducing production of the toxic mutant huntingtin protein (mHTT).
Last week, Ionis unveiled hugely encouraging phase 1/2 trial results in 46 patients with early HT. The trial showed the drug could lower mHTT levels, and produced a dose dependent result, the first time this has ever been achieved.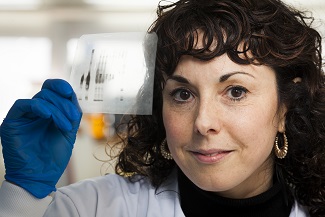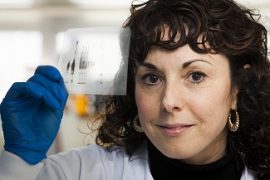 Professor Sarah Tabrizi is director of the UCL Huntington's Disease Centre and global chief investigator on the IONIS-HTTRx trial, which spans nine centres in the UK, Germany and Canada.
She said: "The results of this trial are of ground-breaking importance for Huntington's disease patients and families. For the first time a drug has lowered the level of the toxic disease-causing protein in the nervous system, and the drug was safe and well-tolerated. The key now is to move quickly to a larger trial to test whether the drug slows disease progression."
Ionis earned a $45 million fee from Roche for the licensing deal, and now hands over all development, regulatory and commercialisation activities and costs.
The trial success adds to the good news for Ionis in 2017, and confirms the efficacy of its RNA-targeting antisense technology.
Earlier this year, another Ionis first-in-class drug, Spinraza, gained FDA approval in spinal muscular atrophy, and was launched by marketing partner Biogen.
Ionis also has two further drugs that have successfully completed phase 3 studies: inotersen to treat patients with hereditary TTR amyloidosis (hATTR) (although this looks to be second best to Alnylam's rival) and volanesorsen, co-developed with Akcea Therapeutics to treat patients with either familial chylomicronemia syndrome or familial partial lipodystrophy.
The success of Ionis' antisense technology in Huntington's disease has raised hopes that it could also be effective in Alzheimer's. In October, the company initiated a phase 1/2 study of IONIS-MAPTRx in patients with mild Alzheimer's disease, with the drug targeting microtubule-associated protein tau (MAPT), or tau protein, in the brain.
Biogen is the development partner for this drug candidate, and paid out a $10 million milestone payment when the trial started.
Don't miss your daily pharmaphorum news.
SUBSCRIBE free here.