Regeneron, CytomX announce bispecific therapeutics for cancer collab
News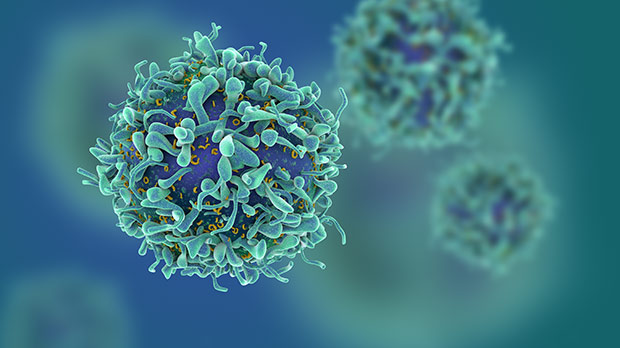 Regeneron Pharmaceuticals, Inc. and CytomX Therapeutics, Inc. have announced a strategic research collaboration within the field of conditionally activated bispecific therapeutics for the treatment of cancer.
Using CytomX's Probody and Regeneron's Veloci-Bi platforms, the collaboration and licensing agreement aims to enable the development of investigational next-generation bispecific immunotherapies.
Strategically focused on applying Probody's biologic masking strategies for developing Regeneron's investigational bispecifics – which remain inactive until activated by proteases in the tumour microenvironment – the technology seeks to widen the therapeutics window. It will also help minimise off-target effects for these next-generation T-cell engaging therapies and potentially address tumour types historically unresponsive to immunotherapy.
Dr John Lin, senior vice president of immune-oncology and head of bispecifics at Regeneron, said: "The collaboration will enable Regeneron and CytomX to combine our collective oncology expertise with two premier platforms […] to develop novel immunotherapies and research their potential to transform patient lives."
CEO and chairman of CytomX, Sean McCarthy, PhD, said: "We are thrilled that our scientific expertise has attracted Regeneron as our newest collaborator, and we look forward to working closely together to further optimise T-cell engager strategies and push the boundaries of cancer immunotherapy to new levels."
Physician-scientist led biotech Regeneron will be responsible for funding preclinical and clinical development and commercialisation activities, while oncology-focused biopharma CytomX will receive $30 million in an upfront payment, with the potential for up to $2 billion in research, development, regulatory, and sales-based milestones, also.
CytomX's pipeline currently comprises seven therapeutic candidates across multiple treatment modalities, including antibody-drug conjugates (ADCs), T-cell engaging bispecific antibodies (TCBs), and immune modulators such as cytokines and checkpoint inhibitors (CPIs). Its CW-2029 – developed in collaboration with AbbVie – is an investigational, conditionally activated ADC directed towards CD71 and has demonstrated encouraging anti-tumour activity in patients with squamous non-small cell lung cancer (NSCLC).
Meanwhile, its clinical pipeline also includes CTLA-4-targeting Probody therapeutics BMS-986249 and BMS-986288 – developed in partnership with Bristol Myers Squibb – and CX-904, a conditionally activated T-cell-engaging bispecific antibody targeting the epidermal growth factor receptor (EGFR) on tumour cells and the CD3 receptor on T-cells, developed in partnership with Amgen.
The deal with Regeneron comes months after CytomX Therapeutics laid off 40% of its workers.
Image sourced from: Cancer Research UK / Shutterstock