Phase 3 fail prompts Cytokinetics to abandon ALS drug
News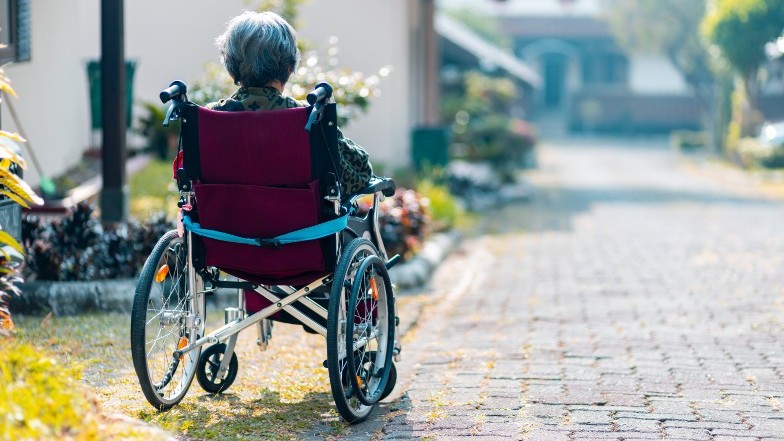 There's been a big disappointment for people with amyotrophic lateral sclerosis (ALS), after Cytokinetics said it was halting a trial of its resedemtiv candidate following a futility analysis that showed there was little hope of showing a benefit in the neurodegenerative disorder.
There was no benefit over placebo for resedemtiv in the phase 3 COURAGE-ALS trial on the primary endpoint of change from baseline to 24 weeks in the ALS Functional Rating Scale-Revised (ALSFRS-R), as well as on secondary endpoints. The 555-patient trial will be abandoned, along with an open-label extension study called COURAGE-ALS-OLE.
The setback comes shortly after Cytokinetics received a complete response letter form the FDA rejecting its marketing application for heart failure candidate omecamtiv mecarbil, with a request for another clinical trial, and leaves the company focused mainly on aficamten, a drug in late-stage development for hypertrophic cardiomyopathy (HCM).
COURAGE-ALS was always going to be something of a long shot for Cytokinetics, given that fast skeletal muscle troponin activator resedemtiv failed to show a statistically significant improvement over control in the phase 2 trial FORTITUDE-ALS.
The company went ahead with the phase 3 trial, however, after further analysis of the data from the study suggested a slower rate of decline with the drug compared to placebo.
Chief executive Robert Blum said the company was "extremely disappointed" with the outcome and said that in the coming months "we will assess next steps relating to our neuromuscular development programmes."
With resedemtiv shelved, and Cytokinetics saying it has no plans to carry out another trial of omecamtiv mecarbil, shareholders in the company are now desperate for better news with aficamten in HCM, and particularly the results of the phase 3 SEQUOIA-HCM study, which are due later this year.
The earlier REDWOOD-HCM trial of the cardiac myosin inhibitor reported in 2021 showed statistically significant improvements over placebo, with blood flow reaching the normal range in 13 out of 14 patients with obstructive HCM who were taking the highest dose of the drug after 10 weeks.
Aficamten has been billed as a potential blockbuster in HCM, a disorder in which the heart muscle becomes thickened and in some patients can obstruct blood flow, causing symptoms like chest pain and palpitations and, in some cases, leading to heart failure.
It is playing catch-up in the cardiac myosin inhibitor category, however, with Bristol-Myers Squibb, whose Camzyos (mavacamten) – acquired as part of its $13.1 billion takeover of MyoKardia – is already approved for obstructive HCM and is vying for a label extension to include a claim of reduced need for septal reduction therapy in June.
In the absence of a commercial partner, Cytokinetics will have its work cut out competing with BMS and its marketing muscle, and there are also questions about how well even the first-to-market drug will be in reshaping therapy for obstructive HCM, currently managed by cheap generic treatments like disopyramide, given the annual cost of BMS' drug is around $90,000 before reductions.