Look out BMS, Cytokinetics has its eye on mavacamten's turf
News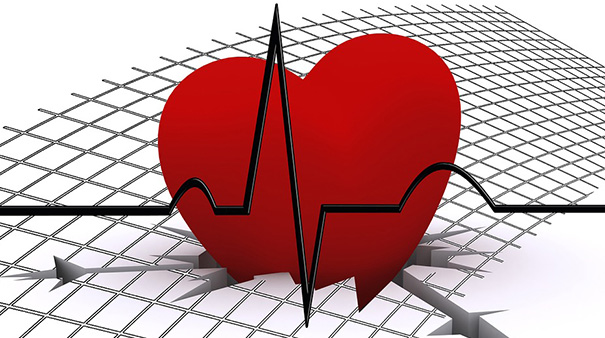 Shares in Cytokinetics surged after it reported positive mid-stage results for CK-274, a drug for hypertrophic cardiomyopathy (HCM) that could tread on the toes of Bristol-Myers Squibb's mavacamten – acquired as part of its $13.1 billion takeover of MyoKardia last October.
In HCM, the heart muscle become thickened and in some patients can obstruct blood flow, causing symptoms like chest pain and palpitations. In severe cases, the heart can also beat too strongly and start to fail.
Cytokinetics estimates there are somewhere between 100,000 and 280,000 individuals with the disease in the US, and notes there are currently no therapies that are specifically approved for the disease, which is one of the most common reasons for sudden cardiac death in people who are younger than 35.
In the 41-patient REDWOOD-HCM trial, myosin inhibitor CK-274 achieved statistically significant improvements in blood flow reaching the normal range in 13 out of 14 patients with obstructive HCM who in the highest dose cohort after 10 weeks, with no treatment discontinuations or serious side effects.
In a lower-dose cohort the drug also performed well, with an improvement in blood flow in around 79% of patients, compared to just under 8% of the placebo arm.
Cytokinetics' chief executive Robert Blum said on a conference call that the therapy had a "substantial effect" in the study compared to placebo in obstructive HCM, and seemed to be effective within two to six weeks of starting treatment.
The company is now preparing for a phase 3 programme in the coming weeks, while carrying out an open-label extension of the current study to explore safety, the long-term effects of the drug, and changes in the heart measured using MRI scans.
Cytokinetics is playing catch-up with mavacamten, another myosin inhibitor which already has phase 3 results in place showing it can improve patients' heart function and oxygen consumption, reduce symptoms and improve quality of life scores in obstructive HCM.
BMS filed for FDA approval of the drug on the strength of that data, and a verdict from the US regulator is due by 28 January next year.
Looking at the top-line data, and with the usual caveats about comparing different studies, CK-274 had a higher response rate in the higher-dose cohort than mavacamten's overall rate of 74% in its EXPLORER-HCM pivotal trial, and looks like it could start working more quickly.
CK-274 has also been designed so that dosing can be titrated up or down as needed, balancing efficacy and tolerability, which could also be a differentiator from BMS' candidate.
BMS meanwhile is also testing mavacamten in non-obstructive forms of HCM, and Cytokinetics says it is now moving forward with its own programme in that indication, whilst also looking at the possibility of using it to treat a subset of patients with heart failure with preserved ejection fraction (HFpEF).
Shares in the company closed up around 40% after the announcement, valuing the company at just shy of $2 billion.
BMS bought MyoKardia around 18 months after the California-based biotech's former partner Sanofi walked away from a partnership on mavacamten and other drugs, reportedly because the biotech was reluctant to extend commercial rights covered by the deal.