Pfizer seeks to overturn three RSV vaccine patents held by GSK
News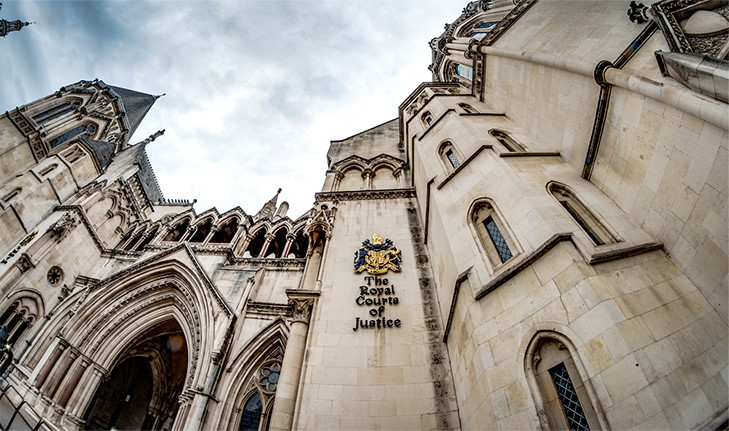 Already competing to bring the first vaccine against respiratory syncytial virus (RSV) to market, Pfizer and GSK are also fighting a patent infringement battle in the courts.
Earlier this month, Pfizer filed a lawsuit (HP-2022-000016) in the Royal Courts of Justice in London, seeking to invalidate three GSK patients covering its RSVPreF3 shot, according to a report on the Law360.com website.
GSK's vaccine has just hit the mark in a phase 3 trial, and the company is preparing regulatory filings seeking approval for use in older adults in an attempt to stay ahead of Pfizer and other RSV vaccine developers including Johnson & Johnson, Bavarian Nordic and Moderna.
Pfizer's complaint is that GSK and a Quebec, Canada-based subsidiary ID Biomedical are causing "commercial uncertainty" for its own RSV vaccine programme with the three patents, which Pfizer says should be invalidated on the grounds of obviousness.
The patents in contention are numbers 3,109,258, 2,222,710 and 3,178,490, all awarded by the European Patent Office and covering recombinant RSV antigens and compositions and methods for making them.
According to Law360.com, Pfizer claims that the patents create a state of uncertainty out to 2023, some 20 years after GSK filed its last patent, and could jeopardise the development of its own candidate if left unchallenged.
Pfizer's RSVpreF vaccine is in hot pursuit of GSK's shot, with results due to be reported very soon from the phase 3 RENOIR trial in older adults.
It is also being developed for use in pregnant women to prevent RSV in newborns, an indication for which it looks to be in the lead after GSK was forced to halt three clinical trials while it investigates a safety signal.
Pfizer's phase 3 MATISSE study of RSVpreF as a maternal immunisation started in mid-2020 and is due to generate results in the next few weeks.
In the US alone, RSV infections account for approximately 177,000 hospitalisations and 14,000 deaths each year among older adults, according to Pfizer.
For children younger than five years old in the US, the infection leads to approximately 2.1 million outpatient visits and 58,000 hospitalisations each year.
The scale of infections has led to predictions of very high sales for the first RSV vaccines to reach the market, with analysts at SVB Leerink predicting the market could reach upwards of $10 billion by 2030, assuming the first launches take place next year.