Pfizer CEO Read to step down, COO Bourla takes the helm
Pfizer's CEO Ian Read is to step down after eight years and will be replaced on 1st January by chief operating officer Albert Bourla.
In contrast to Merck & Co. which has rescinded a company policy that required its CEO Ken Frazier to retire at 65, its US-based rival Pfizer has opted to change its leadership.
Read, who is the same age as Frazier, will move from his current role as chairman and CEO to executive chairman of Pfizer's board of directors.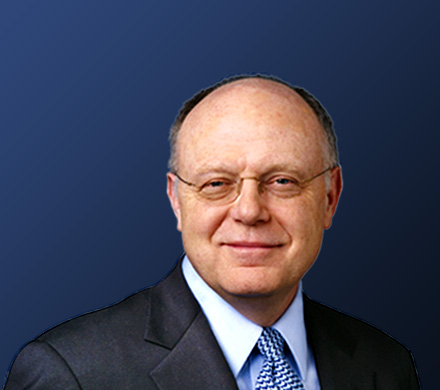 Pfizer was quick to point out Read's achievements in his role as CEO, which he took up in 2010 – 30 FDA approvals, and a 70% increase in annual dividends to $1.36.
But Read will also be remembered for his two failed attempts at big mergers – in 2014 AstraZeneca's management team convinced shareholders to stick with them rather than merge with Pfizer in a $118 billion deal.
And in 2016 Pfizer and Allergan scrapped a $160 billion merger after US Treasury rule changes scuppered the tax inversion deal.
The deal was structured to reduce Pfizer's tax overheads by domiciling the company in Ireland – a move that enraged the Obama administration.
But there have also been some notable successes under Read's leadership – the breast cancer drug Ibrance has become a blockbuster after three years on the market, and the Prevnar 13 pneumococcal disease vaccine has also been a success.
Pfizer also managed to get a smaller merger across the line – its $14 billion purchase of cancer drug biotech Medivation in 2016 has given it a share in revenues of the prostate cancer drug Xtandi (enzalutamide).
Several key drugs also went off patent – notably cholesterol drug Lipitor (atorvastatin), and erectile dysfunction drug Viagra (sildenafil). The patent on painkiller Lyrica (pregabalin) is also set to expire in December.
While Read's last move was to tweak the company's structure as part of an ongoing bid to sell its consumer business, Bourla's job will be to maximise revenues from a pipeline with more than a dozen novel drugs in phase 3 or under review by regulators.
This includes several new indications for the cancer immunotherapy Bavencio (avelumab), which has been developed with Germany's Merck KGaA.
Also in the late stage pipeline is the PARP inhibitor class drug talazoparib, acquired along with Medivation, and the pain drug tanezumab, which could provide an alternative to highly addictive opioids for patients with chronic low back pain and cancer pain.
Pfizer is also hoping to pinch sales from rivals with biosimilars of biologic drugs – it already markets a near-copy of Johnson & Johnson's Remicade (infliximab) in the US with South Korea's Celltrion.
In the late stage pipeline Pfizer has a biosimilar of AbbVie's inflammatory diseases blockbuster Humira (adalimumab), and Roche's cancer blockbusters Avastin (bevacizumab) and Rituxan (rituximab).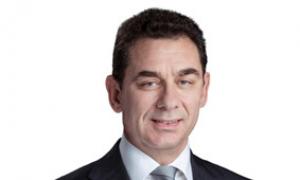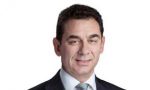 Albert Bourla
Commenting on his unanimous election to CEO by the company's board, Bourla said: "I am humbled and privileged to be the next CEO of Pfizer, and I appreciate the confidence that both Ian and the Board of Directors have placed in me. I also want to thank Ian for his constant support, and am fortunate to have him as both a mentor and friend. I welcome Ian's continuing contributions as executive chairman.
"This is a dynamic time for Pfizer, and I look forward to working with our colleagues to deliver critical medicines to patients all over the globe, which remains the compass for all we do at Pfizer."
Read added: "Albert is an energizing leader who has an unwavering commitment to serving patients. With 25 years at Pfizer, he has developed an extensive knowledge of the industry and demonstrated an ability to build and grow businesses."
Don't miss your daily pharmaphorum news.
SUBSCRIBE free here.