Pfizer, BioNTech's mRNA flu vaccine starts phase 3 testing
News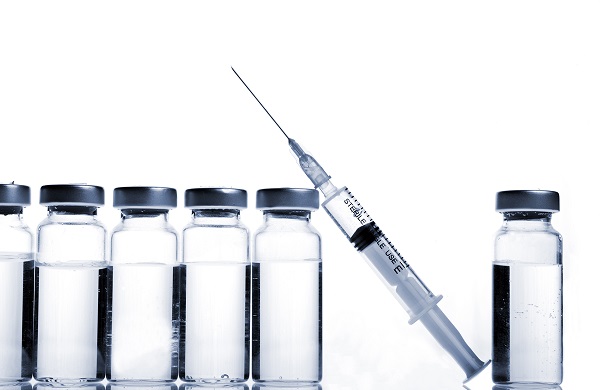 The first patients have been dosed in a phase 3 trial of an mRNA-based seasonal influenza vaccine developed by Pfizer and BioNTech, which may offer quicker production and greater efficacy than shots made using traditional cell culture or recombinant techniques.
The 25,000-subject study is testing a nucleoside-modified mRNA (modRNA), quadrivalent vaccine that is targeted against four strains of the flu virus that the World Health Organization (WHO) expects will be circulating during the coming 2022/23 flu season in the northern hemisphere. It will compare the shot against a licensed inactivated vaccine.
The partners are hoping the same rapid development and deployment demonstrated with their COVID-19 vaccine Comirnaty could in future be applied to the seasonal flu vaccine category.
Flu is an obvious candidate for mRNA vaccine technology, as the virus changes rapidly, which can make it hard to anticipate the right strains to target ahead of the annual flu season with traditional production techniques.
As the pandemic has shown, mRNA vaccines can be developed very quickly, which means vaccine producers can quickly alter their shots if the annual prediction of the likely circulating strain in the following season proves to be incorrect.
They could also offer a more potent option to conventional flu shots, according to mRNA vaccine developers. Current flu vaccines generally offer only around 40% to 60% protective efficacy, but can limit the severity of infections.
According to Pfizer and BioNTech, this is the first time that an mRNA-based flu vaccine has started a phase 3 efficacy trial.
Its rival Moderna said earlier this month, however, that it has already fully enrolled a 6,000-subject phase 3 study of its quadrivalent vaccine candidate mRNA-1010 in the southern hemisphere, with a northern hemisphere trial comparing the shot to a current vaccine due to start shortly.
Moderna – at the moment embroiled in a patent dispute with Pfizer and BioNTech over mRNA intellectual property – is also testing a vaccine that combines COVID-19 and flu in a single jab in a phase 1/2 trial, while a triple shot that also adds in respiratory syncytial virus (RSV) should also reach the clinic this year.
Sanofi has reported positive results a year ago from a phase 1/2 trial of their SP0273 jab, developed by long-time partner Translate Bio (which it acquired last year), but hasn't provided an update on the programme since then.
CureVac and partner GSK are, meanwhile, also developing an mRNA-based flu vaccine, but are a little further back in development, as their shot is in phase 1 testing.
Influenza causes 140,000 to 710,000 hospitalisations and 12,000 to 52,000 deaths in the US every year, as well as economic losses of around $25 billion a year, according to Pfizer. Worldwide, flu leads to 3 to 5 million cases of severe illness and 290,000-650,000 respiratory deaths annually.