performance-io appoints Amy de la Force as executive creative director
London-based health-tech performance marketing agency performance-io has expanded, forming a new creative department and recruiting Amy de la Force as executive creative director.
She joins the company's senior team to lead its creative strategy and growth in copywriting and design and arrives from video start-up Shootsta.
CEO Matt Lowe said: "We want to hold pharma's feet to the flames when it comes to driving proper performance for brands. Doing a 'bit of SEO' with your PR or creative agency is not helping anybody, and is frankly a waste of money.
"As the first specialist performance marketing agency in health-tech, we are delivering superb results – and to support our rapid growth, we want to attract the brightest talent. "
In addition to her time at Shootsta, where she served as its global head of marketing, de la Force's previous roles also include head of content and creative at WPP agency Switched On and a stint at Apple's in-house Creative Services agency.
She said: "It's a privilege to join such a high-performing team, and I look forward to bringing my consumer tech experience to solving client problems and driving business success – starting with forging PIO's creative arm."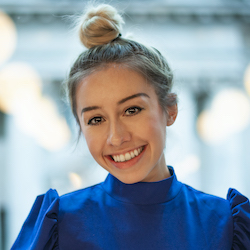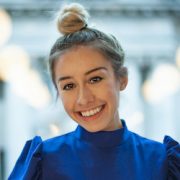 At performance-io de la Force is joined by new recruits – digital account manager Diana Whistance-Smith (pictured left) and project coordinator Nina Forssell.
Set up in 2017 by Lowe, the former managing partner at Unlimited Group's SEO agency Search Unlimited, performance-io's current clients like Bayer, Novo Nordisk, BAE, Janssen and Amgen.
Don't miss your daily pharmaphorum news.
SUBSCRIBE free here.