Numan buys Vi Health to add digital capabilities
News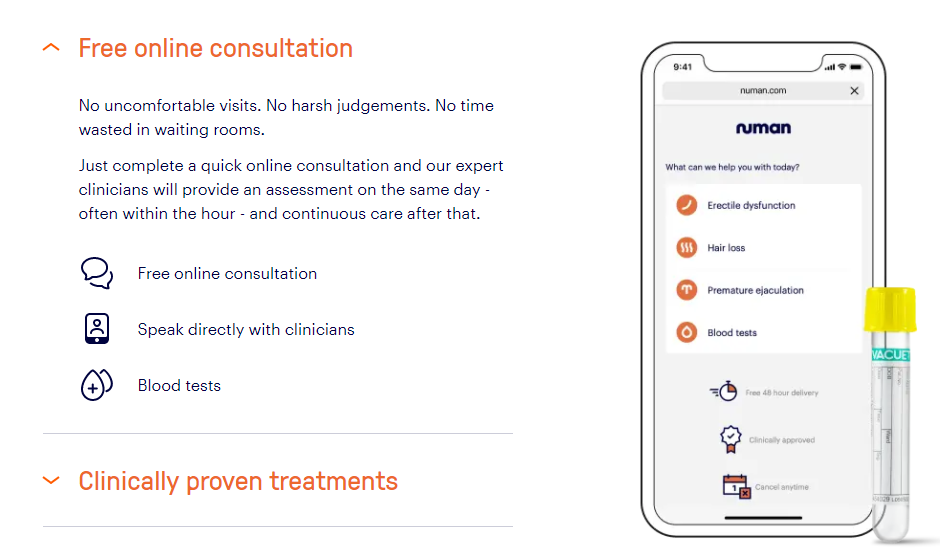 Numan has added to its digital health stable with the acquisition of Sweden's Vi Health and its suite of tools including an artificial intelligence-powered symptom checker. 
UK-based Numan is in the process of building a digital health platform to provide access to medical professionals as well as information on pharmaceutical products and health conditions, around its core focus of men's health, wellness and fitness.
Along with its symptom checker, Vi Health's toolkit also includes remote consultation tools – including collaborative chat, voice and video calls – as well as workflow automation tools for medical practices.
The Swedish company claims that when all elements are used together, its platform can reduce the workload of a clinical team by up to 70%.
The new digital tools will stack with Numan's existing digital health platform – which it calls Clinic OS – which revolve around the provision of online consultations, supply of prescription and over-the-counter (OTC) medicines and dietary supplements, and pathology and screening services.
The majority of the Vi Health team will be joining Numan, but will remain at their offices in Stockholm and Malmö. Financial details of the takeover have not been disclosed, but Numan said it will "continue aggressive expansion organically and potentially through further M&A activity."
The UK firm's chief executive Sokratis Papafloratos said: "Vi Health is an exceptional company and was the perfect fit for us in terms of vision, [intellectual property] and skills."
"The team was a big driver behind our decision to make the acquisition," he added. "It's a group of people full of talent, deep expertise, and a passion about changing healthcare for the better, on a global scale."
Since it went live in February 2019, Numan has delivered care for 150,000 patients, recruited 300,000 men to its platform, and provided 1.4 million digital consultations.
It focuses on conditions like erectile dysfunction, premature ejaculation, hair loss and helping people to quit smoking, but says adding Vi Health will extend the range of illnesses it will be able to cover.
Last October, Numan raised £10 million in first-round financing to continue building its digital health platform.
At the time, Papafloratos said that while men are considered to be less likely to seek medical advice than women, the COVID-19 crisis had motivated them to take better care of themselves, and with social restrictions in place digital health platforms like Numan have benefitted from that trend.