Novartis snaps up ex-US partnership with Spark on gene therapy
I was at Novartis headquarters in Basel yesterday for the company's Q4 results, and my burning question was – did the company have any designs on entering the viral vector-based gene therapy market, either by acquisition or partnership?
While CEO-designate Vas Narasimhan kept tightlipped on this point in the press conference, an answer came a few hours later, with a deal with groundbreaking gene therapy company Spark Therapeutics unveiled.
Spark Therapeutics's Luxturna (voretigene neparvovec) made history in December when it became the first FDA-approved gene therapy, licensed to treat patients with a rare genetic form of blindness.
While the drug is yet to be approved outside the US, Novartis has snapped up the marketing rights for Europe and all non-US territories, paying Spark $105 million as an upfront fee.
A further $65 million in milestone payments will also follow if runs smoothly, in addition to a royalty on net sales from these ex-US markets.
For Spark, the deal means it won't have to invest in building up dedicated sales and marketing teams for the therapy outside the US – a major consideration, as the company has warned that making Luxturna profitable remains a challenge.
For Novartis, the deal dovetails nicely both with its presence in ophthalmology and also complements its lead in the adjacent field of cell therapy, led by its CAR-T therapy Kymriah.
Luxturna and other Spark pipeline candidates use an adeno-associated virus vector (AVV) platform to deliver its gene therapy, a distinct technology which Novartis hasn't built up expertise in.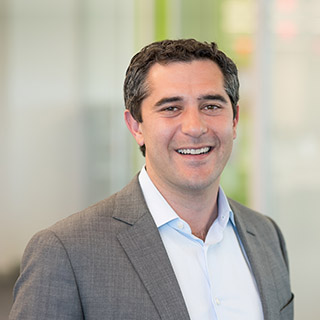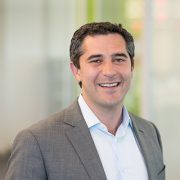 "By leveraging Novartis' large, existing commercial and medical infrastructure in ophthalmology, as well as its commitment to commercialising genetic-based medicines, we help ensure that more patients with confirmed biallelic RPE65 mutation-associated retinal dystrophy who live outside the U.S., and importantly outside of Europe, have access to investigational voretigene neparvovec," said Dan Faga, chief business officer, Spark Therapeutics.
"We intend to use the proceeds from this transaction to continue to develop our robust pipeline of investigational gene therapies to create a path to a world where no life is limited by genetic disease."
The partnership will also naturally put Novartis in a favourable position if it decides to launch a takeover for Spark Therapeutics – though the long-term attractiveness of the Philadelphia-based biotech will hinge on the success of its haemophilia A candidate.
The new Luxturna deal will make Pfizer wary, as it is collaborating with Spark on its haemophilia B candidate SPK-9001, and would otherwise be a natural candidate for a takeover bidder.
Cell and gene therapy is the hottest area in biotech at the moment, and Gilead's $11.9bn acquisition of Kite Pharma in October has been followed by Celgene's $9bn buyout of Juno Therapeutics.
Spark's current market valuation is just over $2 billon, its share price taking a major hit when data from its haemophilia A candidate was outshone by a rival pipeline therapy from BioMarin.
Other companies with expertise in the AAVviral  gene therapy field are Sangamo Therapeutics and uniQure, with big pharma watching closely to see which of these pioneers will emerge as the winners over the next few years.
Don't miss your daily pharmaphorum news.
SUBSCRIBE free here.