Novartis' radioligand therapy meets phase 3 prostate cancer trial target
News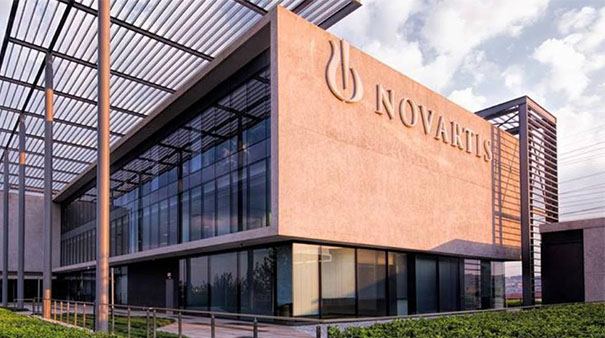 Novartis' radioligand therapy Lu-PSMA-617 has met its target in prostate cancer, as its $2.1 billion acquisition of specialist pharma Endocyte looks to have been justified. 
The big Swiss pharma added this drug to its pipeline after it swooped for Endocyte and so far it looks like a good piece of business, with potential blockbuster sales predicted for the drug if it makes it to market.
That's looking increasingly likely thanks to the trial data just announced, which shows the drug significantly improved overall and progression-free survival compared with standard care in PSMA-positive metastatic castration-resistant prostate cancer.
Novartis added that there were no surprises in terms of safety, with side effects similar to those seen in previous trials.
The company hopes that the drug could become a targeted therapy, covering more than 80% of people with prostate cancer.
The company said it plans to present data at an upcoming medical meeting and will include it in filings with the FDA and regulators in Europe.
Radioligand therapy combines a targeting compound that binds to markers expressed by tumours with a radioactive isotope.
The latter inhibits tumour growth and replication, targeting cancer tissue while limiting damage to surrounding healthy tissue.
Novartis has global expertise and a specialised supply chain, in part thanks to its $3.9 billion acquisition of France's Advanced Accelerator Applications (AAA) in 2017.
The company said it plans to further increase capacity to ensure delivery of radioligand therapies such as Lu-PSMA-617.
It has more than 15 early to late trials under way to identify other potential radioligand therapies for cancer.
In castration resistant prostate cancer (CRPC), the tumour shows signs of growth, such as rising Prostate Specific Antigen (PSA) levels, despite the use of hormone treatments that lower testosterone.
In metastatic CRPC (mCRPC), the tumour spreads to other parts of the body, such as neighbouring organs or bones and remains unresponsive to hormone treatment.
The five-year survival rate for patients with mCRPC is approximately 15%.
More than 80% of prostate cancer tumours highly express a phenotypic biomarker called Prostate Specific Membrane Antigen (PSMA) making it a promising diagnostic and therapeutic target for radioligand therapy.