Novartis' iptacopan hits the mark in rare kidney disease C3G
News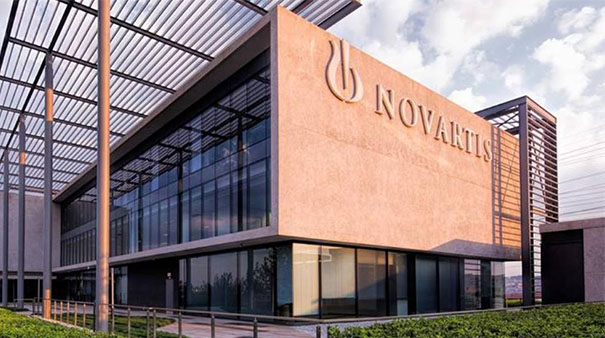 Novartis has chalked up another successful trial for its targeted factor B inhibitor iptacopan, an orally-active drug trying to challenge antibody-based therapies for diseases associated with the complement pathway.
A phase 2 trial of iptacopan in patients with the rare kidney disease C3 glomerulopathy (C3G) – which causes progressive kidney failure and has no approved treatments – showed reductions in kidney damage with the drug that Novartis said were "clinically important."
C3G often affects adolescents and young adults and can lead to kidney failure transplant, with the disease in some cases continuing to attack the donated organ.
In the trial, which included post-transplant patients, 12 weeks of treatment with iptacopan at a dose of 200 mg/day added to background therapy for C3G reduced levels of proteinuria, a marker for kidney damage, by around 45% compared to baseline.
Patients whose C3G returned after a transplant also showed significantly reduced C3 protein deposits in kidney biopsies with iptacopan, which is now in a phase 3 trial for C3G called APPEAR-C3G.
"These results are important for patients with C3G because proteinuria is a key risk predictor for kidney disease progression, and deposits of C3 protein ultimately cause inflammation and kidney damage," commented lead investigator Edwin Wong of Newcastle University in the UK.
The new results follow positive results in phase 2 trials for iptacopan in other complement-mediated trials including paroxysmal nocturnal hemoglobinuria (PNH), atypical haemolytic uraemic syndrome (aHUS), which have also progressed to late-stage trials.
The first-in-class drug also being tested in another rare kidney disease, idiopathic membranous nephropathy, in phase 2.
Novartis hopes iptacopan can provide an oral alternative to antibodies like AstraZeneca/Alexion's $4 billion C5 inhibitor Soliris (eculizumab) and follow-up Ultomiris (ravulizumab), which are both approved for PNH and aHUS but not for C3G, for complement diseases.
Analysts at Jefferies think iptacopan could hit $3.6 billion in peak annual sales if it gets approved for all its target indications.
Competition is emerging in C3G however from Apellis Pharmaceuticals – which won FDA approval earlier this year for its injectable C3 inhibitor Empaveli (pegcetacoplan) for PNH earlier this year and is developing the drug for C3G in phase 2 trials – as well as ChemoCentryx' oral C5a receptor inhibitor Tavneos (avacopan) which is also in mid-stage development.
Another potential oral rival from Alexion – Factor D inhibitor danicopan – was discontinued for C3G last year after a failed phase 2 trial, although follow-up ALXN2050 is still in development.