Novartis hails digital strategy as profits hold up during pandemic
News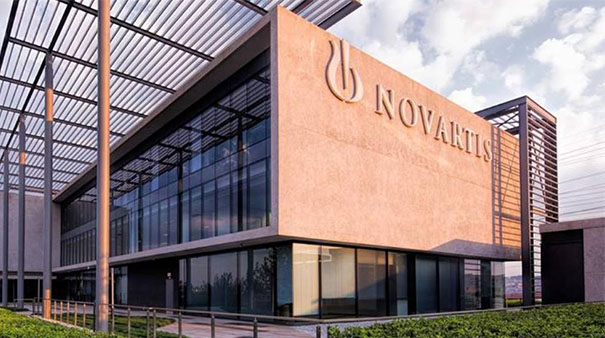 Novartis has said that its investment in digital technology has helped it to ride out the worst of the pandemic, although sales of some of its newly-launched products have been affected by a fall in prescriptions and hospital visits.
The big Swiss pharma still managed to grow sales in Q4 compared with the same period last year, with sales increasing a reported 3% to $12.8 billion and profits growing 2% to just over $3 billion.
Under the leadership of CEO Vas Narasimhan, who took over in 2018, the company has focused on using digital technology to engage with both patients and doctors.
In a conference call outlining the company's Q4 figures, Narasimhan and his leadership team said that this approach had helped overcome some of the challenges laid down by the pandemic.
However, the company did caution that its predictions for 2021 were based on an understanding that prescription drugs sales in hospitals would start to return to normal in the second half of the year.
Marie-France Tschudin, president of Novartis's pharmaceuticals business, said digital technology had helped to improve productivity and its interactions with doctors.
"The opportunity is to become more personalised," said Tschudin.
The company used "quality digital content" when interacting with doctors to avoid face-to-face meetings to discuss new drugs – something that is becoming increasingly common in the industry during the pandemic.
In China, Novartis has been working with the internet multinational Tencent on an AI-enabled "digital nurse" to manage heart disease.
It also has a patient "onboarding portal" for those who are beginning a new course of Novartis drugs.
"Fully electronic initiations is one area where we can make advances," Tschudin added.
The investment in technology has enabled the company to remotely monitor clinical trials in real time.
Tschudin said: "We have conducted tens of thousands of remote monitoring visits. That's enabling us to manage the clinical trial impact."
Some products have been affected, however. Sales of spinal muscular atrophy gene therapy Zolgensma have been hit because it requires a course of drugs to suppress the immune system before prescription.
Doctors have been unwilling to prescribe it because of the higher chances of catching the virus, said CEO Narasimhan.
Most other drugs prescribed in hospitals have also been affected along with anti-infectives because of a lower than expected incidence of flu during quarantine, he added.