Novartis cuts 10% of R&D projects in 'focused' strategy
News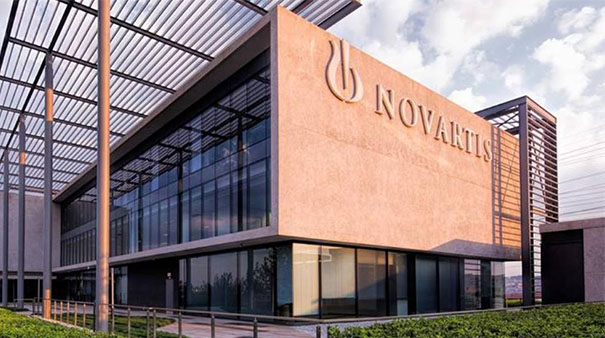 Novartis revealed this morning that it has decided to trim back its R&D pipeline by around 10% to 136 projects, as it continues its transition into a pure-play innovative medicines company.
The shed programmes were selected either because they lay outside the scope of the new strategy at Novartis, with a narrower focus on cardiovascular, immunology, neuroscience, solid tumours, and haematology, ahead of the spin-out of its generics business Sandoz later this year.
They will either be abandoned or made available for out-licensing, said the Swiss pharma, and while most appear to be early-stage candidates, there is one clinical-stage example – VPM087 (gevokizumab) for colorectal cancer – which had reached phase 1 testing.
VPM087 is an anti-interleukin-1 beta antibody, hitting the same target as Novartis' canakinumab, which is already approved as Ilaris for cryopyrin-associated periodic syndromes and systemic juvenile idiopathic arthritis but was unable to show efficacy in a series of solid tumour indications and has been dropped.
Novartis said the VPM087 will be discontinued to prioritise other programmes in its portfolio, leaving Cantargia's CAN04 (nadunolimab) as one of the few remaining IL-1-directed clinical-stage candidates for the treatment of cancer. It is in phase 2 for pancreatic, lung and breast cancer indications.
Raised financial forecasts
The pipeline shake-up was announced as Novartis reported an 8% rise in first-quarter sales to $12.95 billion, with its innovative medicines division rising 7% to $10.6 billion and Sandoz up 4% to $2.4 billion. The drugmaker also raised its forecasts for the full year slightly for both businesses.
Sales growth was once again led by heart failure drug Entresto (sacubitril/valsartan), which grew by a third to around $1.4 billion in the quarter, as well as multiple sclerosis therapy Kesimpta (ofatumumab), which saw sales double to $384 million.
Prostate cancer radioligand therapy Pluvicto (lutetium (177Lu) vipivotide tetraxetan) also put in a strong performance, with quarterly sales of $211 million despite being held back by supply constraints since its first approval in the US just over a year ago.
Novartis has just received FDA approval to start supplying the drug from a new manufacturing facility in Millburn, New Jersey, which it reckons will start to "contribute meaningfully" to its capacity in the third quarter of this year, with another plant in Indiana due to come on line later this year or early in 2024.
Pluvicto has already overtaken predecessor radioligand therapy Lutathera (177Lu- oxodotreotide) for neuroendocrine tumours, which rose 22% to $149 million in the first quarter.
Meanwhile, another new drug – Scemblix (asciminib) for chronic myeloid leukaemia – grew more than 200% to reach $76 million, lending credence to Novartis' expectation of future blockbuster status.
Less impressive is the roll-out of cholesterol therapy Leqvio (inclisiran), Novartis' twice-yearly PCSK9 drug, which added $64 million in the quarter despite being labelled for a large potential patient population. Novartis has said, however, that it expects take-up of the drug to be slow, due to reimbursement protocols, and often points out that Entresto also took its time building momentum.
All three of those drugs are considered vital for Novartis if it is to weather an upcoming rash of patent expiries for drugs like CML therapy Tasigna (nilotinib), eye disease drug Lucentis (aflibercept), and severe asthma medicine Xolair (omalizumab).
The company has previously indicated that it expects up to $9 billion in sales to come under pressure from generic or biosimilar launches between 2024 and 2026.