Novartis' 'wild card' drug Scemblix gets FDA nod for leukaemia
News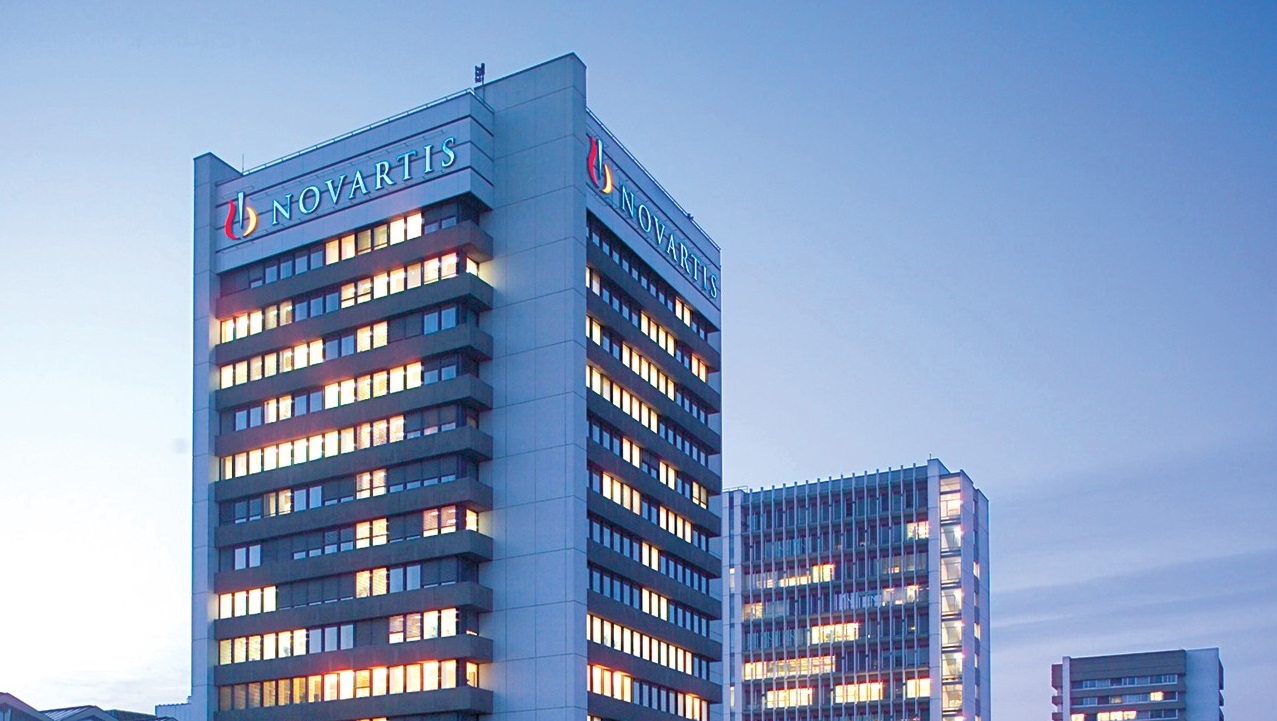 Novartis has claimed FDA approval for one of its 'wild card' drugs – Scemblix – a first-in-class STAMP inhibitor for patients with previously-treated chronic myeloid leukaemia (CML).
Scemblix (asciminib) was one of a clutch of high risk, high reward drug candidates for a range of diseases that Novartis chief executive Vas Narasimhan said last year were flying under-the-radar of industry watchers, but could potentially develop into blockbusters.
The FDA has given the drug a conditional approval for Philadelphia chromosome-positive (Ph+) CML in chronic phase who have been previously treated with two or more tyrosine kinase inhibitors (TKIs), as well as a full approval for Ph+, chronic phase CML patients with a T315I mutation.
In the ASCEMBL trial, Scemblix achieved a major molecular response (MMR) at 24 weeks in 25% of patients in Ph+ CML in the chronic phase – when the blood and bone marrow contains less than 10% malignant cells – which compared to a 13% MMR with Pfizer's Bosulif (bosutinib).
Current treatment for CML patients relies on first-generation TKI imatinib – sold by Novartis as Glivec/Gleevec but also available as a generic – as well as second-generation drugs such as Bosulif, Bristol-Myers Squibb's Sprycel (dasatinib) and Novartis' Tasigna (nilotinib).
The full approval for T315I-positive CML came on the back of a non-randomised, open-label phase 1 trial involving 330 patients that is also looking at combinations of Scemblix with other TKIs.
Asciminib's novel mechanism could sidestep conventional TKI resistance and side effects and give previously-treated patients an important new option, said Memorial Sloan Kettering Cancer Center (MSK) oncologist Michael Mauro.
The drug is "helping address clinical challenges in patients struggling after switching to a second treatment, as well as in patients who develop the T315I mutation and face significantly worse outcomes," he added.
Scemblix could beef up Novartis' CML portfolio, which remains a big earner for the company. Tasigna made sales of $1.56 billion in the first nine months of this year, and despite generics Glivec is still hanging onto blockbuster status for the company, pulling in around $250 million a quarter.
Novartis is also testing Scemblix in previously-untreated patients, recently starting a phase 3 study of the drug versus investigator-selected TKIs with a readout expected in 2024. It hopes to show that early treatment with the STAMP inhibitor could lead to a treatment-free period for patients.
Not all of Narasimhan's wild cards have made it through development, as in the summer it jettisoned dry eye therapy ECF843, licensed from Lubris in a deal valued at up to $1 billion in 2017, after it flunked a phase 2b trial.