NICE backs AZ's Forxiga for heart failure
News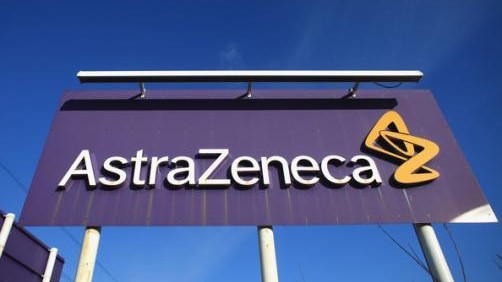 Just a few weeks after its EU approval for heart failure, AstraZeneca's Forxiga has been backed by NICE for this use by the NHS in England and Wales.
Forxiga (dapagliflozin) – originally developed as a type 2 diabetes drug – is the first SGLT2 inhibitor to be approved for the treatment of symptomatic chronic heart failure with reduced ejection fraction (HFrEF) in adults with and without diabetes.
It got a green light for this use in the EU in early November and in the US in May, with the new indication helping to drive third-quarter sales up by a third to $525 million.
Approval for Farxiga was based on positive results from the phase 3 DAPA-HF trial, which showed Farxiga achieved a statistically significant and clinically meaningful 26% reduction of death or hospitalisation for heart failure compared with placebo.
Today, NICE issued draft guidance which recommends Forxiga as an option for treating symptomatic HFrEF in adults if used as an add-on to standard drugs, which would make around 260,000 additional people eligible for treatment with the drug.
Novartis' Entresto (sacubitril/valsartan) is also used to treat HFrEF, an indication which propelled it to sales of almost $2 billion last year.
According to NICE, while there are no head-to-head trials comparing Entresto and Forxiga, AZ's drug "is likely to be as effective as [Entresto] at reducing the risk of death from heart disease
AZ's rivals Eli Lilly and Boehringer Ingelheim meanwhile are also attempting to develop their SGLT2 inhibitor Jardiance (empagliflozin) for heart failure. They suffered a setback a year ago when the drug failed to improve exercise ability in two phase 3 studies, but bounced back with the results of the EMPEROR-Reduced study in July.
GlobalData has said that heart failure could add billions to the sales of the two SGLT2 inhibitors, particularly if they also claim approvals in heart failure with preserved ejection fraction (HFpEF), a larger patient population. It says Farxiga will reach peak sales of $9 billion in 2028, with Jardiance forecast to reach $4.6 billion, assuming a launch for HFrEF in 2021.
AZ is also putting Forxiga through its paces in heart failure in combination with other drugs, including its mineralocorticoid receptor modulator AZD9977 and selective endothelin A antagonist zibotentan (also known as AZD4054), with mid-stage trials on the go.
Meanwhile, heart failure is just one area into which AZ is hoping to expand Forxiga before its patents start to expire in the coming years. It's also looking at chronic kidney disease (CKD), and has picked up a breakthrough designation from the FDA for this indication.
Forxiga was the first medicine to significantly prolong survival in patients with CKD, either with or without diabetes, in the DAPA-CKD trial.