NHS funding for five MS drugs under threat
NICE is threatening to axe National Health Service funding for five older multiple sclerosis drugs, unless manufacturers drop their prices.
The threat has come about because a longstanding 'risk sharing scheme' has come to an end – and the Department of Health is looking to squeeze price cuts from companies in the market.
The charity the MS Society is concerned: it says the cuts could affect 42% of all MS prescriptions, denying 1,450 newly diagnosed patients per year what would otherwise be their treatment of choice.
In a first draft appraisal document, NICE said Biogen's Avonex (interferon beta-1a) and Plegridy (peginterferon beta-1a), Bayer's Betaferon (interferon beta-1b), Teva's Copaxone (glatiramer), and Merck KGaA's Rebif (interferon beta-1a) were effective at treating the disease.
But in the guidance affecting England and Wales, NICE said they are not cost-effective and should not be funded at current prices, although patients already treated with the drugs will continue to receive them.
NICE said Novartis' Extavia (interferon beta-1b) is cheaper following an undisclosed price cut and should therefore be used instead.
Merck KGaA and Teva have also offered confidential discounts, but these have not been enough to sway NICE.
NICE clearly hopes to get further discounts from Novartis' competitors as its director of health technology evaluation, Carole Longson said it is "keen to work with the companies for the other drugs to ensure that patients continue to benefit from a choice in treatment."
NICE added that the guidance only covers branded Copaxone, saying it did not hear responses from manufacturers of cheaper generic rivals.
As NICE could not appraise their cost-effectiveness, NHS bodies should make decisions locally on the funding of these treatments.
Risk sharing scheme ended
The changes have happened because NICE's original guidance on beta interferons and Copaxone, issued in 2001, also found they were not cost-effective.
In response the Department of Health established the risk-sharing scheme the following year, which provided the drugs to patients and monitored their effectiveness.
The scheme was set up so that if the drugs were less effective than anticipated, the prices would fall – but as these arrangements have ended, NICE is re-appraising the drugs.
All patients with relapsing-remitting or secondary progressive multiple sclerosis with relapses who are able to walk were eligible for treatment under the scheme.
The scheme did not include treatment with Plegridy or Extavia – but NICE noted that Extavia is the same as Betaferon.
Since NICE appraised these drugs, it has also recommended other options – Sanofi's Lemtrada (alemtuzumab) and Aubagio (teriflunomide), Merck KGaA's Mavenclad (cladribine), Biogen/AbbVie's Zinbryta (daclizumab) and Tecfidera (dimethyl fumarate) from Biogen.
Patients denied choice?
Describing the guidance as a "step backwards", Genevieve Edwards, director of external affairs at the MS Society, said many people find certain treatments don't work or have intolerable side effects, which is why it is important to have a choice of therapies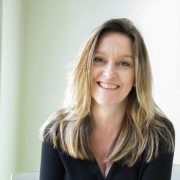 "We want the companies who make these drugs to keep negotiating and come to a deal with NICE and NHS England so that patients don't lose out. Everyone with MS should be able to get fair and equal access to the right treatments at the right time," said Edwards.
MS patient Natalie Kanji, who was diagnosed in 1997, said she had to try five different treatments before finding the right one. Choice of therapy has allowed her to control the disease and minimise side-effects, said Kanji.
"With the first four, the side effects outweighed the benefits and I was still having relapses. I would get flu-like symptoms, muscular pain and tremors – this was getting in the way of my work and studies."
Final draft guidance is due following a consultation period, ending in March.
Don't miss your daily pharmaphorum news.
SUBSCRIBE free here.