New Lilly CEO wields axe after Alzheimer's failure
Eli Lilly's new CEO, David Ricks, has announced a revamp of the company's structure and leadership as he takes the reins.
Ricks took over this month from the retiring John Lechleiter, and says the changes will improve productivity and make the most of opportunities offered by its late-stage pipeline and newly launched medicines.
A statement confirmed that changes will lead to "reductions in leadership positions", and confirmed one high-profile departure, that of Alex Azar, head of the company's US business.
Enrique Conterno, senior vice president of Lilly and president of Lilly Diabetes, will assume additional responsibilities as president of Lilly USA.
Also announced are a number of cuts to organisational structures, including a merging of the company's Europe and Emerging Markets units into one international business division.
The changes will make Lilly leaner ahead of acquisition activity in the near future, following the high profile failure of its Alzheimer's candidate, solanezumab, late last year.
Ricks told the Financial Times that he hopes to replenish the company's pipeline with acquisitions, by selecting "the best innovation from outside."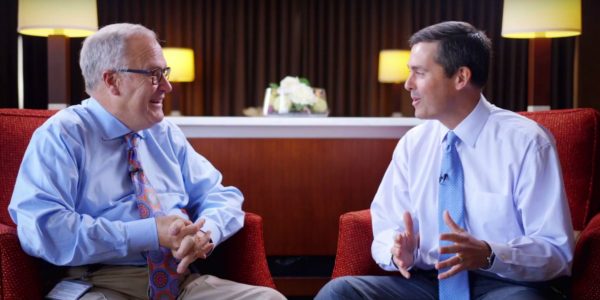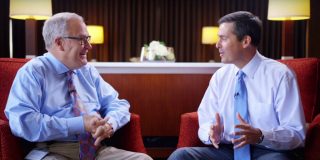 Lilly has already announced reductions in its field force ahead of patent expiry this year of cancer drug, Alimta (pemetrexed), and erectile dysfunction drug, Cialis (tadalafil), while the solanezumab trial failure also prompted lay-offs.
Despite the solanezumab failure, Lilly has a potential blockbuster on its hands in the form of oral rheumatoid arthritis bill, Olumiant.
The FDA is set to make a decision on Olumiant (baricitinib) in the next two weeks or so, with final European approval expected shortly thereafter.
If Olumiant is approved in these two key markets, Lilly will then hope to take on AbbVie's big-selling Humira (adalimumab) injection. Trial data is more effective and administered in a convenient pill.
Ricks hopes that the changes will allow the company to make the most of opportunities such as those created by Olumiant, its recently-approved soft tissue cancer drug Lartruvo (olaratumab), and its diabetes alliance with Boehringer Ingelheim.
Christi Shaw will take Ricks' old job as president of Lilly Bio-Medicines – an important area for Lilly covering immunology, neurodegeneration and pain.
Shaw used to work for Lilly between 1989 and 2002 in sales and marketing roles, but left to work for Johnson & Johnson and its subsidiaries. She worked most recently as president of Novartis USA and before that, North American region head of Novartis Oncology.
Ricks said he hopes Shaw will bring fresh ideas to Lilly's leadership team, noting her success in leading medical and commercial functions and her experience with product development.
Ricks has also decided that Lilly's Diabetes, Oncology and Bio-Medicines business areas will assume responsibility for their products in China, in addition to the US, Japanese and Canadian markets in which they operate.
Lilly Diabetes will host the company's human pharmaceutical commercial operations in the United States, China, Japan and Canada.
Lilly's current Emerging Markets business will combine with Europe to form Lilly International, which will have commercial responsibility for the company's human pharmaceutical products in these markets.
Alfonso Zulueta, who has led the Emerging Markets business for the last three years, will be president of Lilly International. Sue Mahony will remain as president of Lilly Oncology.
Don't miss your daily pharmaphorum news.
SUBSCRIBE free here.