Moderna facility in UK confirmed, part of 10-year deal with gov't
News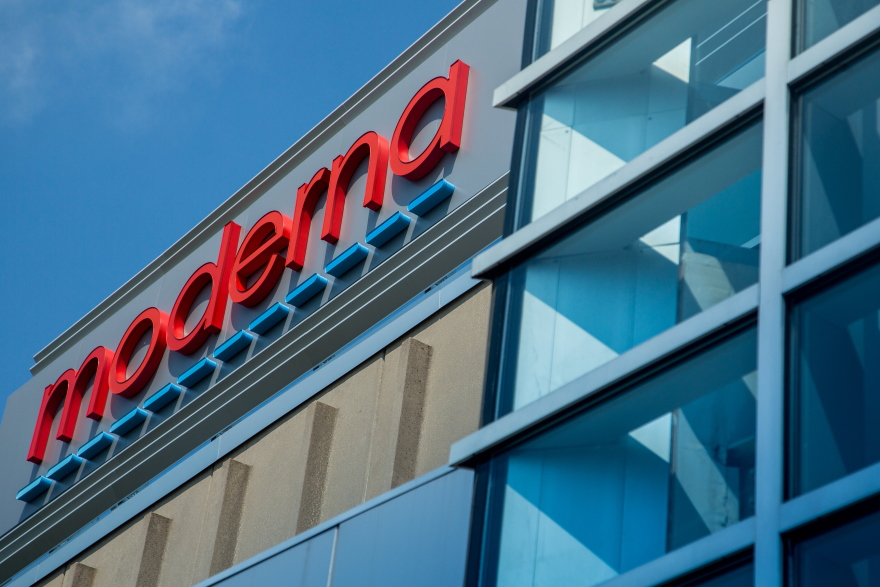 Moderna has said it will open a new R&D and manufacturing facility in the UK which could lead to improved access by NHS patients to mRNA-based vaccines and drug treatments.
The facility is the centrepiece of a 10-year agreement-in-principle between the biotech and the UK government – which has been rumoured to be on the cards for several months – that is worth in the region of £1 billion ($1.2 billion), according to a report in the Financial Times.
Construction of the facility is expected to start later this year, said the government, with the first mRNA vaccines due to be produced there in 2025. It will also serve as the focal point of a clinical trials hub for Moderna, and a collaboration with the UK health services on R&D.
The initial thrust of the new facility will be production of COVID-19 vaccines, with a capacity to produce up to 250 million doses a year, including some for export to other countries, according to the FT report.
Separately,  the UK government purchased 60 million doses of Moderna's COVID-19 vaccine, which may include an updated booster vaccine candidate against the newer variants like Omicron if authorised, for delivery in 2022 and 2023.
The Department of Health and Social Care said this morning that the agreement could also extend to vaccines for other disease, including respiratory syncytial virus (RSV) and influenza, to ensure that "NHS patients can access the latest advancements in vaccine technology quickly and providing a consistent home-made supply for the UK."
https://twitter.com/DHSCgovuk/status/1539496682500628481
The location of the plant hasn't been decided yet, but could be in the 'golden triangle' that extends between London, Oxford and Cambridge and encompasses the UK's main biopharma cluster, or possibly at a site in the North East. The final details of the deal are due to be revealed later this summer.
Health Secretary Sajid Javid said the deal will endorse the UK's status as a "science superpower" and would boost the country's ability to respond to a future pandemic, whilst " significantly boosting the economy and creating jobs."
While the facility is clearly a boost to the UK's future pandemic preparedness as well as its standing as a post-Brexit hub for life sciences, it is not unique.
Moderna has previously announced deals to build research units in Australia and Canada since its coffers were swelled by COVID-19 vaccine sales, and has also said it is planning to build a $500 million manufacturing hub in Africa.
GSK opens Barnard Castle unit
In another boost to the UK biopharma sector, GSK also officially opened its £90 million new aseptic manufacturing facility at its Barnard Castle site in County Durham, part of a manufacturing upgrade first announced in 2016.
The 'smart' facility – known as Q Block – has been designed to use high levels of automation and digital technologies to make production of biopharmaceuticals more efficient and sustainable, with a target of net zero carbon by 2030.
Construction of the unit was completed in 2020, and in the interim has been validated in preparation for the opening this week. Commercial production is due to start next year.