Merck, Pfizer covering bases with SGLT2 inhibitor latecomer
This year's American Diabetes Association conference takes place right next to San Diego's baseball stadium – and like the city's well-known Padres team, Merck and Pfizer are hoping to cover all bases if they get their latest SGLT2 inhibitor to market.
There is a crowd of already-approved rivals, but the companies are doing their best to ensure their drug can be used across as wide a population as possible if regulators in the US and Europe give ertugliflozin the thumbs up.
The companies trumpeted data from a group of trials at the conference, including the news that two phase 3 studies met their primary endpoints.
Rivals such as AstraZeneca's Farxiga (dapagliflozin) are already approved, and Eli Lilly/Boehringer's Jardiance (empagliflozin) has wowed doctors with its ability to reduce risk of cardiovascular death as well as treat diabetes.
This is in contrast to results from results from Merck's long term TECOS trial of its older diabetes drug Januvia – which showed a no deleterious cardiovascular effects, but no benefits either.
The Januvia and Janumet drugs are currently the world's biggest selling oral treatment for type 2 diabetes, together earning over $6 billion in 2016, but sales decline in the first quarter of 2017.
Playing catch-up in the SGTL2 field, Merck and Pfizer's approach is to ensure that ertugliflozin can be used in a range of diabetes patient groups in different stages of the disease.
The FDA is due to make a decision on ertugliflozin in December in three different uses – as a monotherapy, as a fixed-dose combination of ertuglifloziun and Merck's DPP-4 inhibitor Januvia (sitagliptin), and as a fixed-dose combination with metformin.
European regulators are also reviewing ertugliflozin in the same indications.
The 26-week VERTIS MET study assessed ertugliflozin in combination with metformin, compared with placebo and metformin, in adults with type 2 disease uncontrolled on metformin monotherapy.
Meanwhile the VERTIS SITA study compared efficacy and safety as a first-line combination therapy with Januvia, with placebo as a comparator.
VERTIS MET reduced A1C levels compared with placebo, meeting a primary endpoint, as well as a secondary endpoint where it achieved an ADA recommended treatment goal of less than 7% compared with placebo and metformin.
In VERTIS SITA the combination therapy with Januvia beat placebo, the primary endpoint, and the ADA treatment goal secondary endpoint.
There were other poster presentations collectively providing year-long data from previous trials which will further improve the case fort ertugliflozin as it nears approval.
In an interview with pharmaphorum on the sidelines of the conference, Dr Sam Engel, associate vice president, Merck clinical research, cardiometabolic and women's health, said the data gathered will support uses in first, second and third line settings.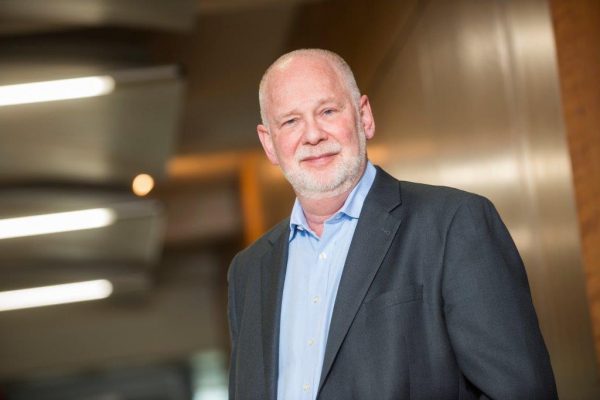 Dr Sam Engel
Engel said: "We have looked at the entire spectrum. As a clinician I am confident it will offer treatment options for patients and prescribers."
Engel said he was also pleased with the data from the SGLT2-DPP4 combination therapy, which is one of the main reasons that Merck decided to go ahead and develop ertugliflozin.
"It underlines the complementary nature of the two mechanisms," said Engel.
Like every diabetes drug, Merck and Pfizer are assessing ertugliflozin in a late-stage trial to ensure its cardiac safety, with a secondary endpoint investigating whether can reduce risk of cardiac mortality.
Tomorrow, eagerly anticipated data from Janssen's SGLT2, Invokana, will show whether it can reduce cardiac death risk, as well as providing further information about its renal safety.
Don't miss your daily pharmaphorum news.
SUBSCRIBE free here.