Merck kicks off oral COVID-19 antiviral filing in Canada
News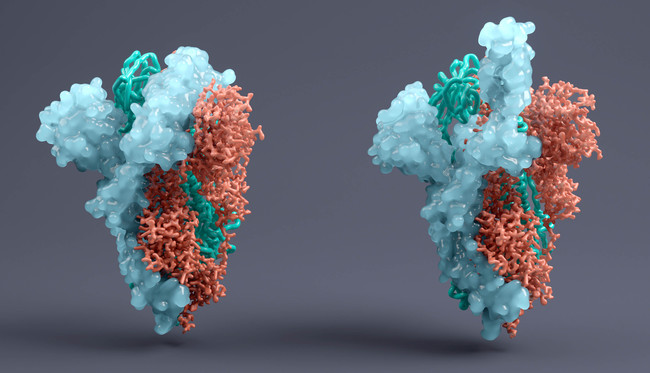 Health Canada has started a rolling review of Merck & Co's molnupiravir, an oral antiviral therapy treatment for COVID-19 partnered with Ridgeback Biotherapeutics.
The Canadian regulator will start reviewing early safety, quality and efficacy data for the drug while late-stage clinical trials are still underway, in the hope of approving the drug quickly of results are positive.
There is a lot of expectation about the potential of molnupiravir as an orally-active drug that could be used to treat less severe, non-hospitalised cases of COVID-19.
At the moment there's no drug that meets that need. Gilead Sciences' Veklury (remdesivir) is already being used to treat COVID-19, but as it is administered intravenously is approved only for people with severe COVID-19 being treated in hospital.
Like Veklury, molnupiravir is a polymerase inhibitor that blocks the replication of the SARS-CoV-2 virus, and has been shown in lab studies to target other respiratory viruses like influenza and Ebola.
While vaccines have been the stars of the show in tackling the coronavirus pandemic, there is expected to be an ongoing need for antiviral therapies that can be used to protect people who develop COVID-19 even after the disease becomes endemic.
Merck has already reported interim phase 2/3 results with molnupiravir which showed the drug could reduce the time taken for patients with symptomatic COVID-19 to have a negative SARS-CoV-2 swab test.
By day five, none of the molnupiravir-treated patients showed evidence of the virus, compared with 24% of those on placebo.
The phase 3 portion of the MOVe-OUT trial – which is testing molnupiravir twice daily for five days in non-hospitalised adults with confirmed SARS-CoV-2 – is now underway. Subjects recruited into the study are within five days of symptom onset and have at least one risk factor associated with poor disease outcomes.
The objective of the trial is to compare molnupiravir to placebo on the percentage of participants who are hospitalised and/or die during at 29 days after enrolment. Final results are expected to be available in September or October.
The US government has already placed an order with Merck & Co to buy 1.7 million courses of its antiviral therapy molnupiravir for COVID-19, assuming it gets approved for use by the FDA, and Merck says other deals are being negotiated.
The drugmaker has also said it expects to be able to supply more than 10 million courses of the antiviral by the end of the year if it gets approved.