Merck files pill for milder COVID, as AZ showcases its antibody data
News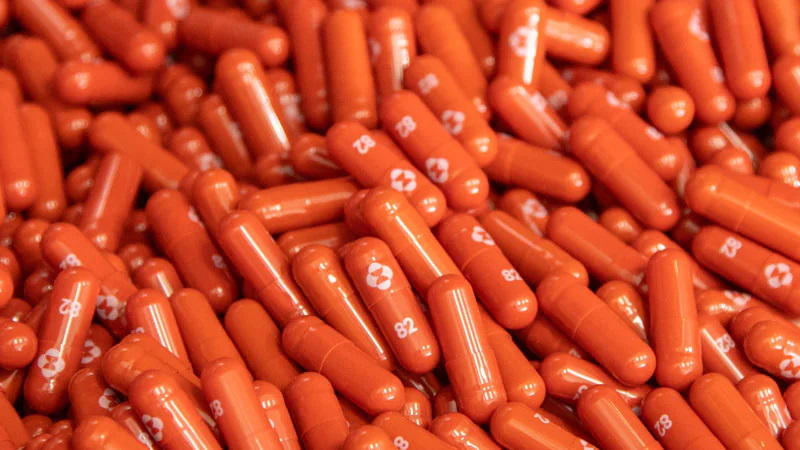 As expected, Merck & Co has moved ahead swiftly with an emergency use application for its oral antiviral molnupiravir, aiming to protect people with mild or moderate COVID-19 from developing severe disease with a drug that can be delivered outside hospital.
Merck and partner Ridgeback Biotherapeutics have filed for approval to use molnupiravir in adults who are at risk of developing more severe COVID-19, for example because they are older or have other health problems like obesity, diabetes and heart disease.
The move comes just days after they reported the results of the MOVe-OUT trial, which revealed a significant 50% reduced risk of hospitalisation or death in these patients compared to placebo, cutting the rate to 7% from 14%.
AstraZeneca meanwhile has also just reported results with its antibody-based therapy AZD7442 ((tixagevimab and cilgavimab) in mild to moderate COVID-19, also reducing the risk of developing severe disease or death by 50% compared to placebo in the phase 3 TACKLE trial.
The drug – which has also shown its value as a non-vaccine approach to preventing COVID-19 infections – was administered by intramuscular injection to outpatients in the first week of developing symptoms.
Other injectable antibodies with emergency approval to treat mild-to-moderate COVID-19, including GlaxoSmithKline/Vir Biotechnology's sotrovimab, Eli Lilly's bamlanivimab/etesevimab, and Regeneron's casirivimab/imdevimab, but market observers think the long-term winner could be molnupiravir due to its ease of administration.
Merck – which has also filed for approval of its drug in Canada – has already sold 1.7 million treatment courses to the US government, and says other deals are being negotiated. It expects to be able to supply more than 10 million courses of the antiviral by the end of the year if molnupiravir gets approved.
With such a crowded field AZ has acknowledged that it isn't expecting big things from AZD7442 in mild to moderate illness, even though the drug is longer-acting than its antibody rivals, and remains convinced that the bigger opportunity lies in its use in COVID-19 prevention.
In the PROVENT trial, a single dose of AZD7442 reduced the risk of symptomatic COVID-19 by 77% compared to placebo over six months, raising the hope that it could be used to protect vulnerable people, such as those with weakened immune systems who may not mount an effective immune response after immunisation.