Lilly's new chief sets out plan for growth
David Ricks, soon to be the new chief executive of Eli Lilly, has set out a bullish forecast for the business over the next five years.
Ricks is currently head of Lilly's Bio-Medicines division, and takes over when current president and chief executive officer John Leichleiter steps down at the end of 2016.
Just a few weeks ago, the company announced the failure of solanezumab in a phase 3 Alzheimer's disease trial, the latest in a long line of disappointments in the therapy area for the company.
Investors have frequently been unimpressed with Leichleiter's leadership over his eight years at the helm, which involved a transition from older blockbuster drugs such as Zyprexa (olanzapine) and Cymbalta (duloxetine).
Leichleiter has also been criticised for devoting billions of dollars in R&D funds into Alzheimer's research, but having no new approved drugs to show for the investment.
Nevertheless, a wave of new drugs in other therapy areas have emerged, and financial returns have been more promising in the last year or two. This resurgence looks set to continue until 2020 and beyond.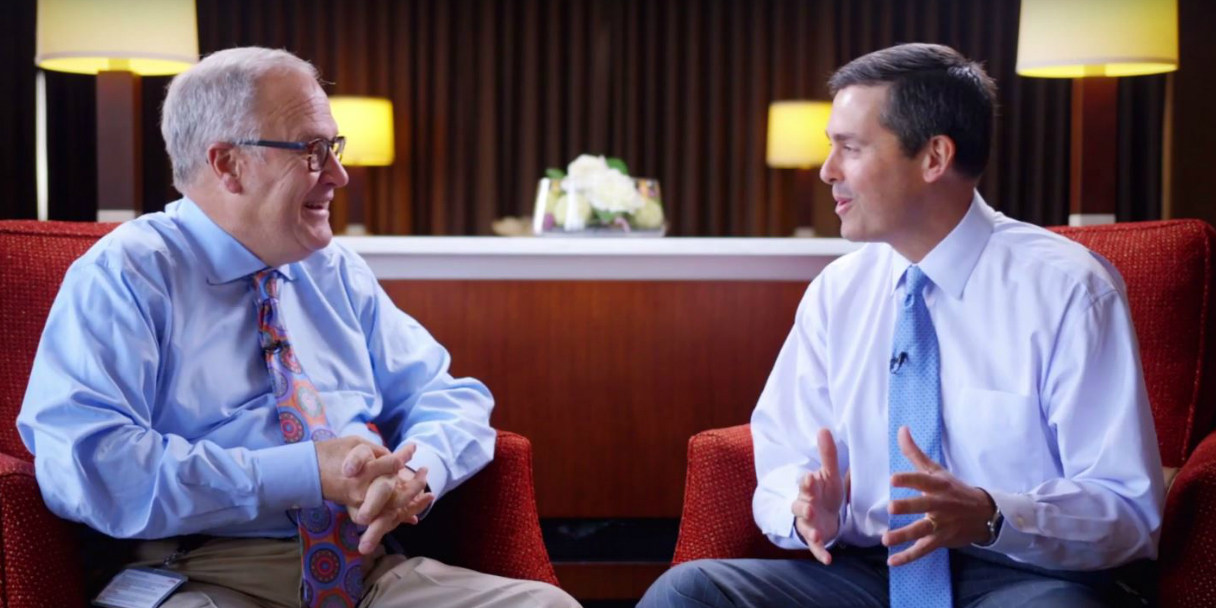 Lilly has today reaffirmed its financial forecast for the remainder of the decade, including at least 5% average annual revenue growth driven by volume and an increase in gross margin as a percent of revenue, both on a constant currency basis.
It also reaffirmed a commitment to achieve an OPEX-to-revenue ratio of 50% or less in 2018, along with annual dividend increases for shareholders.
Lilly says it could launch as many as 20 new products between 2014 through 2023, many of which could address unmet medical needs in large patient populations.
The company has launched seven of these products in the last three years, with one more currently under regulatory review, rheumatoid arthritis drug baricitinib.
The company says it remains committed to Alzheimer's R&D, but also has some good news in the shape of growth from other therapy areas.
"As we move past the negative solanezumab data read-out, Lilly's innovation-based strategy is generating strong momentum in multiple therapeutic areas. Most recently we have received an important cardiovascular indication for Jardiance, as well as US approval and conditional EU approval of Lartruvo, and we are awaiting global regulatory decisions for baricitinib," said David  Ricks.
Ricks added: "We are already seeing substantial revenue from recently launched products, including Trulicity and Cyramza, and we are pleased with early uptake for Taltz. We remain confident that we could launch at least 20 new products in 10 years from 2014 through 2023, creating value for all stakeholders in the company."
The company expects mid-single-digit revenue growth in 2017, driven by volume from recent product launches, and says control of costs could help translate this into double-digit earnings growth.
Basalgar launched
The diabetes market is a key one for Lilly.  One of the most promising developments this year was the recent FDA approval of its pill Jardiance for preventing heart attacks and strokes in diabetes patients.
Jardiance, which is co-marketed with Boehringer, could become a market leader in the oral diabetes treatment market.
Meanwhile, Lilly is looking to reassert itself in the insulin therapy area. Today it launches Basalgar, its biosimilar of Lantus, Sanofi's insulin blockbuster. The launch will be a key inflection point for the whole US market, which has seen companies in the field hit by downward pricing pressure from payers.
Lilly has also just announced a new discount programme in partnership with the pharmacy benefit manager Express Scripts, a move aimed at recapturing market share from Novo Nordisk and Sanofi, who have eclipsed Lilly in recent years.
Don't miss your daily pharmaphorum news.
SUBSCRIBE free here.