Ionis' FCS drug approved in EU, launch due in Germany
News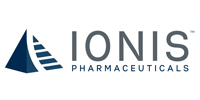 Ionis Pharmaceuticals' RNA-targeted drug Waylivra has been conditionally approved in Europe for the devastating ultra-rare disease Familial Chylomicronemia Syndrome (FCS).
The European Commission's conditional approval means Ionis and its affiliate Akcea will have to re-apply for a marketing authorisation each year for Waylivra (volanesorsen), until they can present confirmatory data to the regulator.
As part of the conditional marketing authorisation, Akcea and Ionis will conduct a non-interventional post-authorisation safety study (PASS) based on data from a registry.
Waylivra's approval is based on a positive opinion from the European Medicines Agency's Committee for Medicinal Products Human Use (CHMP) earlier this year.
This ran contrary to a decision from the FDA, which rejected it earlier this year, setting up a situation where Waylivra will be available in Europe but not the US.
There was no immediate word from Ionis about the price of the drug, and this is likely to vary depending from one member state to the next.
CEO Paula Soteropoulos said the company plans to launch Waylivra in Germany first in Q3.
Under German arrangements the company will enjoy a year's free pricing until the country's health technology assessment system begins its work and attempts to find a final price.
Launches in other EU countries will begin next year, Soteropoulos added.
Akcea has managed to get NICE to recommend NHS funding for its other antisense drug Tegsedi (inotersen), which treats another very rare disease, hereditary transthyretin amyloidosis (HATTR).
Waylivra's EU approval is as an adjunct to diet in adults with genetically confirmed FCS and at high risk of pancreatitis, in whom response to diet and triglyceride lowering therapy has been inadequate.
FCS is an ultra-rare debilitating disease that can be life-altering. It is caused by impaired function of the enzyme, lipoprotein lipase (LPL), which results in significant risk and disease burden, including unpredictable and potentially fatal acute pancreatitis as well as chronic complications due to permanent organ damage.
Only 3,000-5,000 people have the disease worldwide, and around 1,000 of those are in Europe.
Antisense technology works by targeting and blocking strands of RNA that code for defective proteins that cause inherited diseases.
This reduces the amount of disease-causing protein present in the body and reduces the symptoms.