Incyte/Morphosys take on CAR-Ts with $198,000 per year antibody
News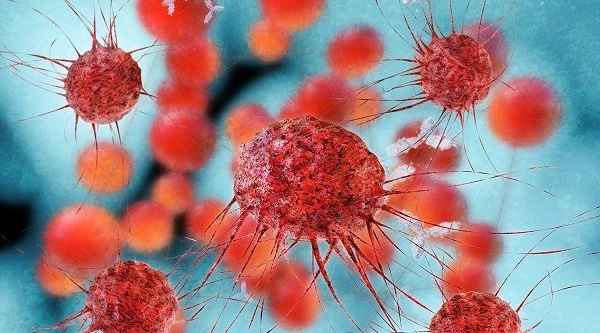 Incyte and Morphosys' Monjuvi antibody therapy has been approved for certain patients with lymphoma, as the companies hope to provide a more convenient alternative to expensive and cumbersome CAR-T therapy.
At the beginning of the year Incyte paid $750m to Morphosys for the CD-19 targeting antibody, which has been approved in combination with BMS' Revlimid (lenalidomide) for adults with relapsed or refractory diffuse large B-cell lymphoma not otherwise specified.
The indication also covers DLBCL arising from low grade lymphoma and patients not eligible for autologous stem cell transplant.
Monjuvi (tafasitamab) targets the CD-19, a protein on the surface of B-cells that is also targeted by Amgen's bispecific antibody Blincyto (blinatumomab) for acute lymphoblastic leukaemia (ALL), as well as two CAR-T therapies – Novartis' Kymriah (tisagenlecleucel) and Gilead's Yescarta (axicabtagene ciloleucel) – that are already approved for DLBCL and other B-cell cancers.
Under the agreement with Morphosys the companies will co-market the drugs in the US, while Incyte has exclusive rights outside the US.
The deal with Morphosys could see Incyte pay up to $1.1 billion should certain targets be achieved.
Xencor, which developed the drug before licensing it to Morphosys in 2010, will receive a $25 million milestone payment and a royalty on worldwide net sales.
Before any rebates or discounts Monjuvi's wholesale price will average $16,500 per month in the first year of therapy, followed by an average of $13,000 per month in subsequent years because of a decrease in the required number of doses per cycle.
At around $198,000 for the first year this is pricey but may work out as less expensive than CAR-Ts from Novartis and Gilead, depending on how long patients stay on treatment.
CAR-Ts cost $373,000 in adult DLBCL for a single shot of the cell therapy.
CAR-Ts can be highly effective but are made by harvesting a patient's own cells and modifying them to fight cancer - a lengthy process that might not appeal to all patients.
There are also dangerous side-effects with CAR-Ts, where doctors often have to manage "cytokine storms" where the immune system goes into overdrive and begins to attack a patient's own body.
The FDA approval of Monjuvi was based on data from the MorphoSys-sponsored phase 2 L-MIND study, an open label, multicentre, single arm trial of Monjuvi in combination with lenalidomide as a treatment for adult patients with relapsed or refractory DLBCL.
Results from the study showed an overall response rate of 55%, including a complete response rate of 37% and a partial response rate of 18%.
Warnings and precautions for Monjuvi included infusion-related reactions, serious or severe myelosuppression (including neutropenia (50%), thrombocytopenia (18%), and anemia (7%)), infections (73%) and embryo-foetal toxicity. Neutropenia led to treatment discontinuation in 3.7% of patients.
This accelerated approval may depend on further confirmatory data from larger trials.
Updated to include pricing information, and removing outdated response data