GSK trumpets Jemperli vs Keytruda data in first-line NSCLC
News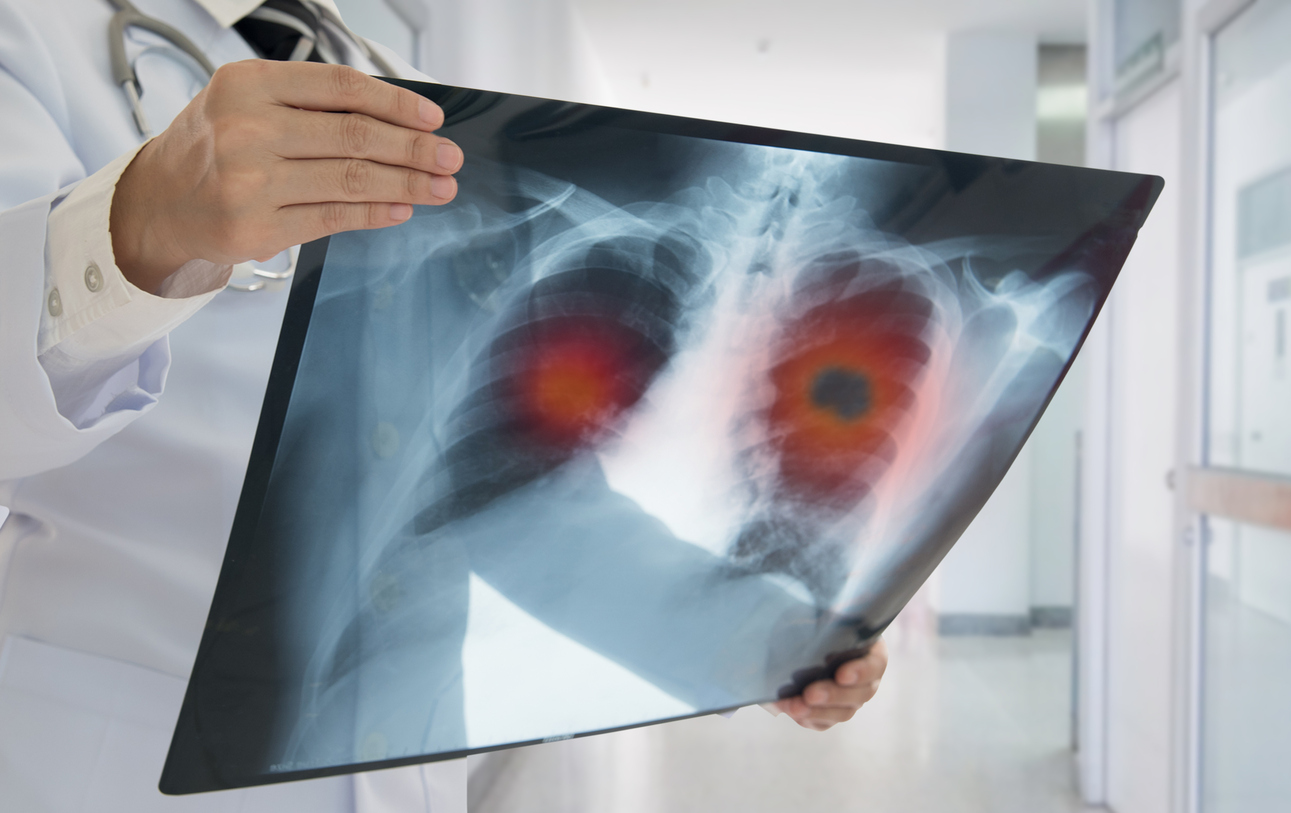 GSK says its PD-1 inhibitor Jemperli compared favourably with Merck & Co's Keytruda in a head-to-head trial in previously-untreated non-small cell lung cancer (NSCLC), with numerically higher response rates and longer progression-free survival (PFS).
The statistical power of the phase 2 PERLA trial means GSK can only claim equivalence to Merck's drug, rather than superiority, but set Jemperli up to become an alternative option if the efficacy is reproduced in further studies.
The results were first teased in October, with the actual data reported yesterday at the ESMO Immuno-Oncology Congress. The headline? A 46% overall response rate (ORR) for Jemperli (dostarlimab) compared to 37% with Keytruda (pembrolizumab), both given alongside first-line chemotherapy.
Median PFS was 8.8 months with Jemperli, compared to 6.7 months with Keytruda, in the 243-patient study.
Jemperli performed better than Keytruda on some measures – such as tumours which express PD-L1 at levels between 1% and 49% and tumour proportion scores (TPS) above 50% – but Merck's drug did better on others, for example, cancers with TPS of less than 1%.
Keytruda is far and away the most used PD-1/PD-L1 inhibitor in first-line NSCLC, usually given in combination with chemo, and on its own, the data is unlikely to displace Merck's drug from its dominant position.
GSK sees the result, however, as a solid base on which to build Jemperli as platform for its immuno-pipeline, in combination with other immunotherapies coming through its pipeline. That includes TIM-3 antagonist cobolimab, which recently started the phase 3 COSTAR trial in combination with Jemperli and chemotherapy in NSCLC patients whose cancer has progressed after first-line PD-1/PD-L1 inhibitor therapy.
"The positive results from this trial inform our future development plans and highlight the potential for dostarlimab to be our foundational immuno-oncology therapy as a single-agent and in combination with standards of care and novel therapies within our pipeline," commented Hesham Abdullah, GSK's global head of oncology.
The positive data follows a phase 3 win for Jemperli as a first-line treatment for primary advanced or recurrent endometrial cancer in the RUBY trial, whether or not their tumours harbour dMMR or MSI-H mutations. The drug is already used to treat patients with recurrent or advanced endometrial cancer and other solid tumours with dMMR mutations.
GSK said last week it plans to file for approval of Jemperli in this setting in the first half of 2023, and if it gets the nod from regulators, the drug could claim a category of the endometrial cancer market unaddressed by rivals, including Keytruda.