GSK to move HQ to central London, as Canary Wharf plans filed
News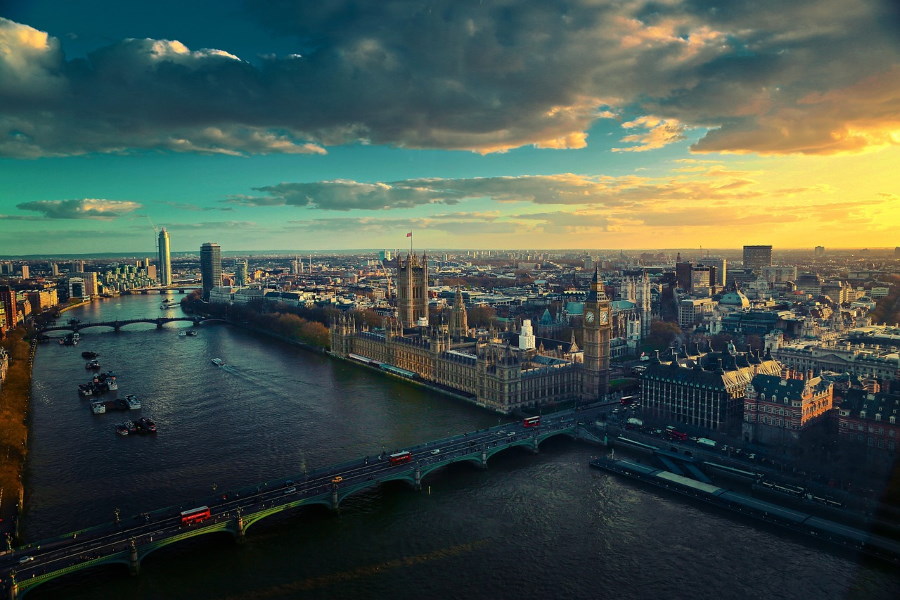 This week saw two major life sciences investments in London, as GSK unveiled plans to move its headquarters to a central location in the city, while an ambitious plan to develop a new biosciences hub in Canary Wharf moved to the next stage.
[caption id="attachment_103901" align="alignright" width="211"]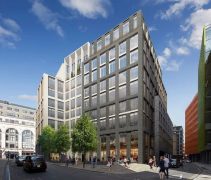 Earnshaw building[/caption]
GSK has selected a site currently being constructed on the corner of New Oxford Street and Earnshaw Street – known as the Earnshaw building – for its new HQ, which is currently located to the west of the capital in Brentford and put up for sale last year.
The company said in a statement that the site offers close proximity to London's fast-growing life sciences hub, as well as academic partners such as the Francis Crick Institute and King's College London, and the Knowledge Quarter around King's Cross and Euston - home to the Wellcome Trust - and museums and tech companies, including Google.
It will allow swift transport links to GSK's main R&D campus in Stevenage – where the company is also developing a new bioscience cluster – and will also be close to its artificial intelligence and machine learning Hub in King's Cross.
The site will house around 3,000 people – including GSK's global leadership team, and teams supporting R&D, the supply chain, commercial operations, corporate functions, and HIV joint venture ViiV Healthcare – and will be a key part in achieving the company's sustainability targets, including a net zero pledge by 2030.
GSK chief executive Emma Walmsley said the new HQ is "an important next step" for the company, which has been under pressure of late following pipeline setbacks and an investor revolt.
"As a global biopharma company, we are proud to call London our home and look forward to the opportunities for even closer collaboration with the city's world-class science, academic, and healthcare institutions," she added.
[caption id="attachment_103902" align="alignleft" width="120"]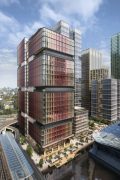 Canary Wharf vertical campus[/caption]
Meanwhile, a planning application has now been submitted by Canary Wharf Group and partner Kadans for a new 23-storey building in the heart of Canary Wharf, part of a plan to develop a life sciences hub in the area.
The building will be a "vertical campus" with 823,000 sq. ft. of space and, according to the developers, will be Europe's largest and most technologically advanced life sciences facility. The building – designed by Kohn Pedersen Fox Associates – will allow up to 60% lab space, including chemistry and high containment facilities.
An outline planning consent has already been given for the wider scheme on the currently undeveloped 3.5 hectare site, with the capacity to deliver 3.5 million sq. ft. of laboratory and affiliated space.
"We have been developing our vision for a world-class life sciences hub at Canary Wharf since 2019, and this is a significant milestone in our journey," said Canary Wharf Group CEO Shobi Khan. "This project will continue the transformation of Canary Wharf, providing a sustainable, mixed-use environment for the next generation of life science offices."
Main image by liushuquan from Pixabay