Glooko and Dexcom expand diabetes deal
News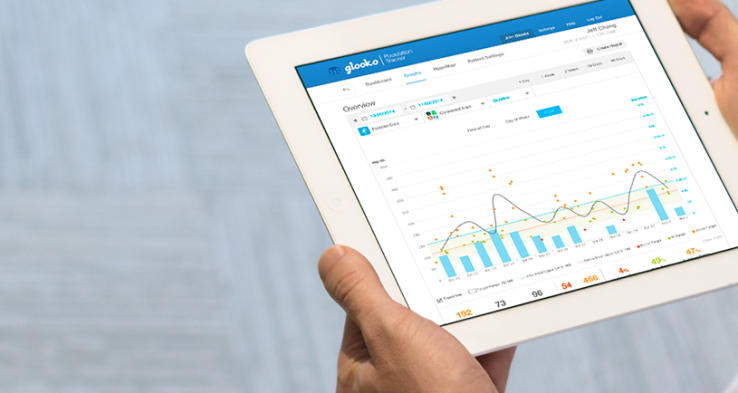 Diabetes software company Glooko has expanded its partnership with Dexcom. 
The deal concerns the connectivity between Glooko's self-titled mobile app and Dexcom's continuous glucose monitoring (CGM) devices.
Currently, Dexcom device users upload CGM data to the Glooko app via a cable or a connection to Apple Health.
The expanded partnership now means that data can be synced via the cloud, without the need for a middleman technology.
Syncing in this way means users can access data in real-time through the Glooko app. This can potentially enhance diabetes self-management and speed and quality of clinical treatment decisions.
"Having Dexcom CGM data, combined with food, medication and exercise data in Glooko, enables us to pinpoint behaviours and personalise insights to drive behaviour change and ultimately improved outcomes," said Steve Pacelli, Executive Vice President of Strategy and Corporate Development, Dexcom.
Glooko is trying to streamline diabetes care by creating a sole source of all relevant information for the condition.  The app lets users sync blood glucose readings, insulin pump and CGM data, and diet and lifestyle aspects. It then creates digestible graphs to help users identify trends in their condition and their behaviours.
A growing approach to diabetes
Many companies are taking a similar approach to diabetes. Vienna-based mySugr features many of the same aspects as Glooko, as well as personalised coaching.
It recently expanded its partnership with Roche following data showing a 20% average drop in blood glucose for its users. Roche's next generation Accu-Chek blood glucose meters will now sync with the mySugr app.
For Glooko, the deal continues an impressive run of form. Earlier this year, it sealed a deal with market expert Novo Nordisk to jointly develop digital diabetes solutions.
Prior to that, it merged with Swedish firm Diasend. The deal expanded its reach to 4,000 diabetes clinics in 23 countries, and its connectivity portfolio to more than 160 different devices.